Dear HyperPay users:
In celebration of HyperPay's first place in HX pledge weights and in appreciation of our users' support, HyperPay started the lucky day and sent 50% extra HX reward to the lucky one.
Of the users participating in HyperPay HC/HX dual-income activity, those whose HX PoS earnings shown yesterday were ten times as regular were the lucky ones and today will receive his/her regular earnings and 50% extra earnings as a reward. Check your wallet and you may be the lucky one!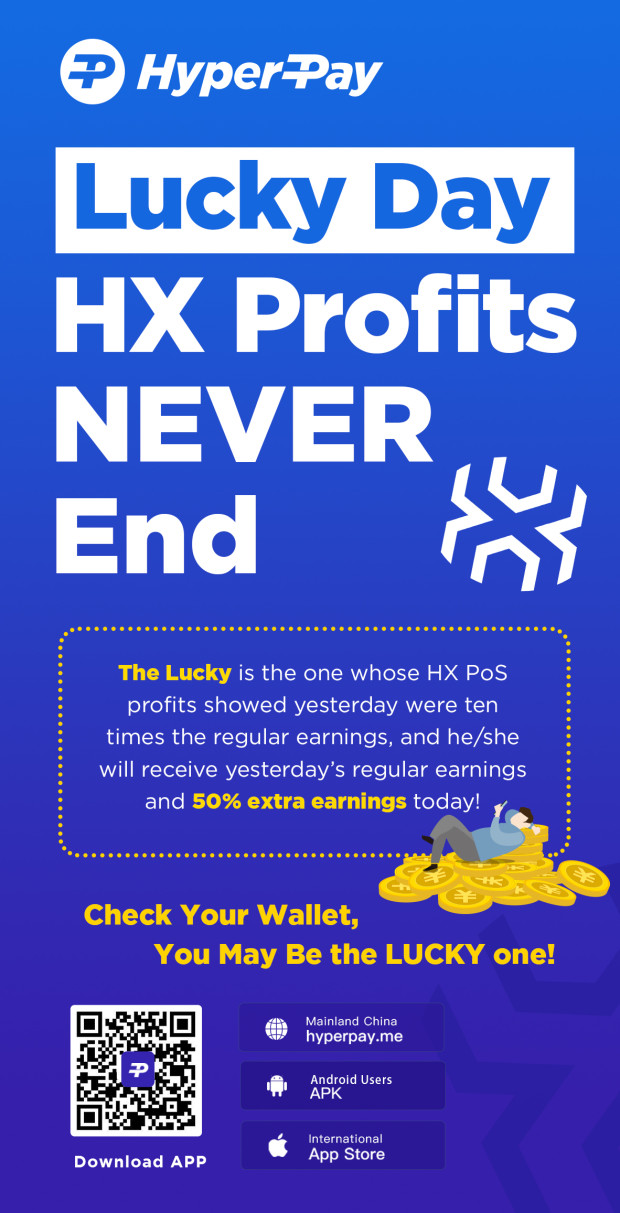 HyperPay Team