Dear HyperPay users,
HyperPay will launch the QTUM Staking Interest-Earning Plan at 20:00(UTC+8) today. The promotion will be held in "Investment" in HyperPay app. During the promotion, the annualized reward of QTUM investment will be up to 16%. Details are as follows:
Promotion Period: Jun 28th 20:00-Jul 11th 20:00(UTC+8)
Total&Individual Limit: Unlimited
Rewards:
15-day QTUM lockup, enjoy 10% annualized reward
30-day QTUM lockup, enjoy 13% annualized reward
45-day QTUM lockup, enjoy 16% annualized reward
Reward Distribution: Rewards will accrue on the T+0 basis, which means investment rewards will begin to accrue within 24 hours once you deposit. Rewards will be issued every day.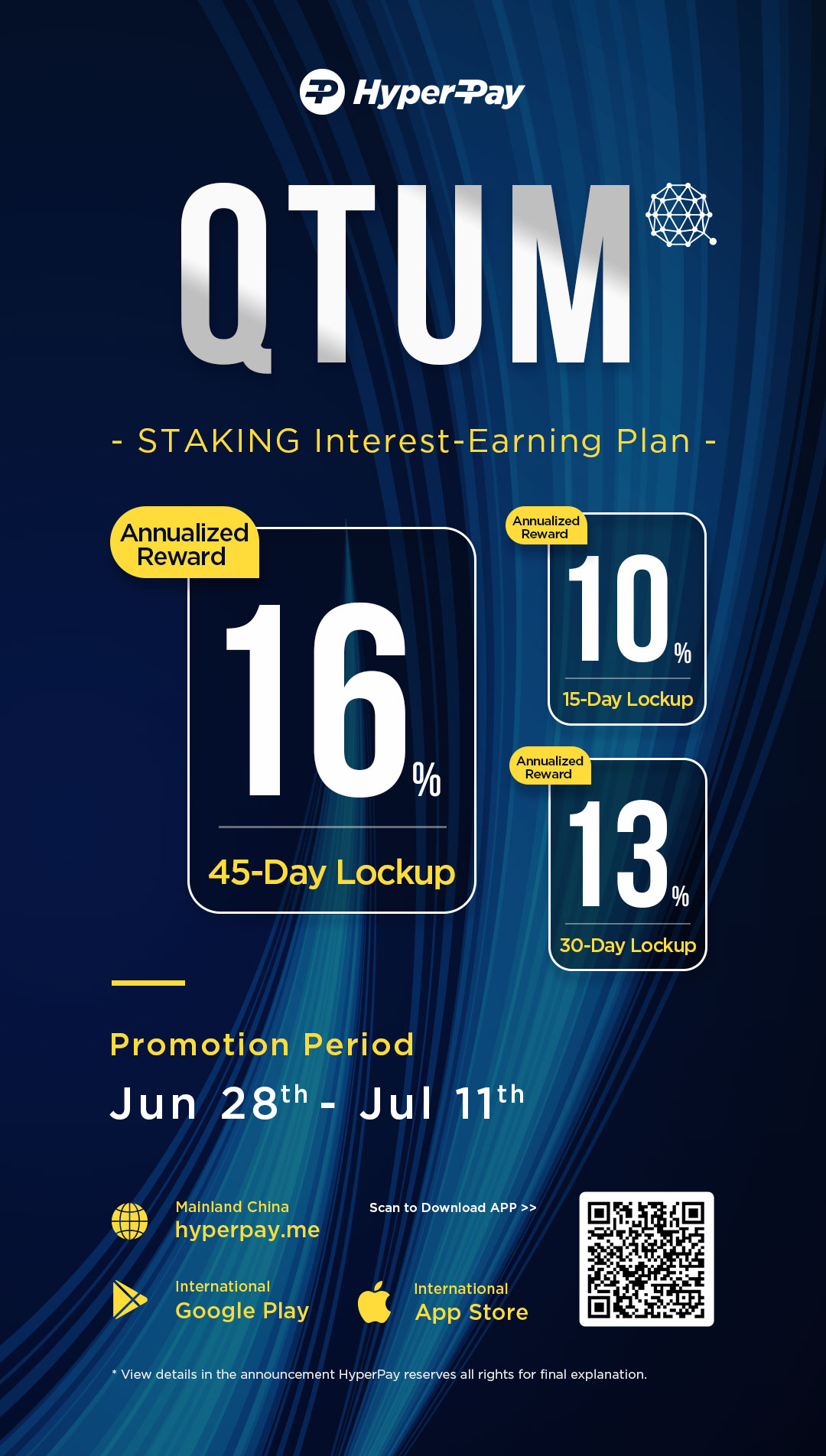 HyperPay Team