HyperPay has officially launched the "PoS Mining Plan" on Aug 1st 2019, which aims at facilitating users' participation in Staking economy with security and comprehensiveness guaranteed. Cooperating with the world-class mainnet team and PoS team, HyperPay is committed to electing premium Staking projects all over the world and creating stable and trustworthy investment products of digital assets for users.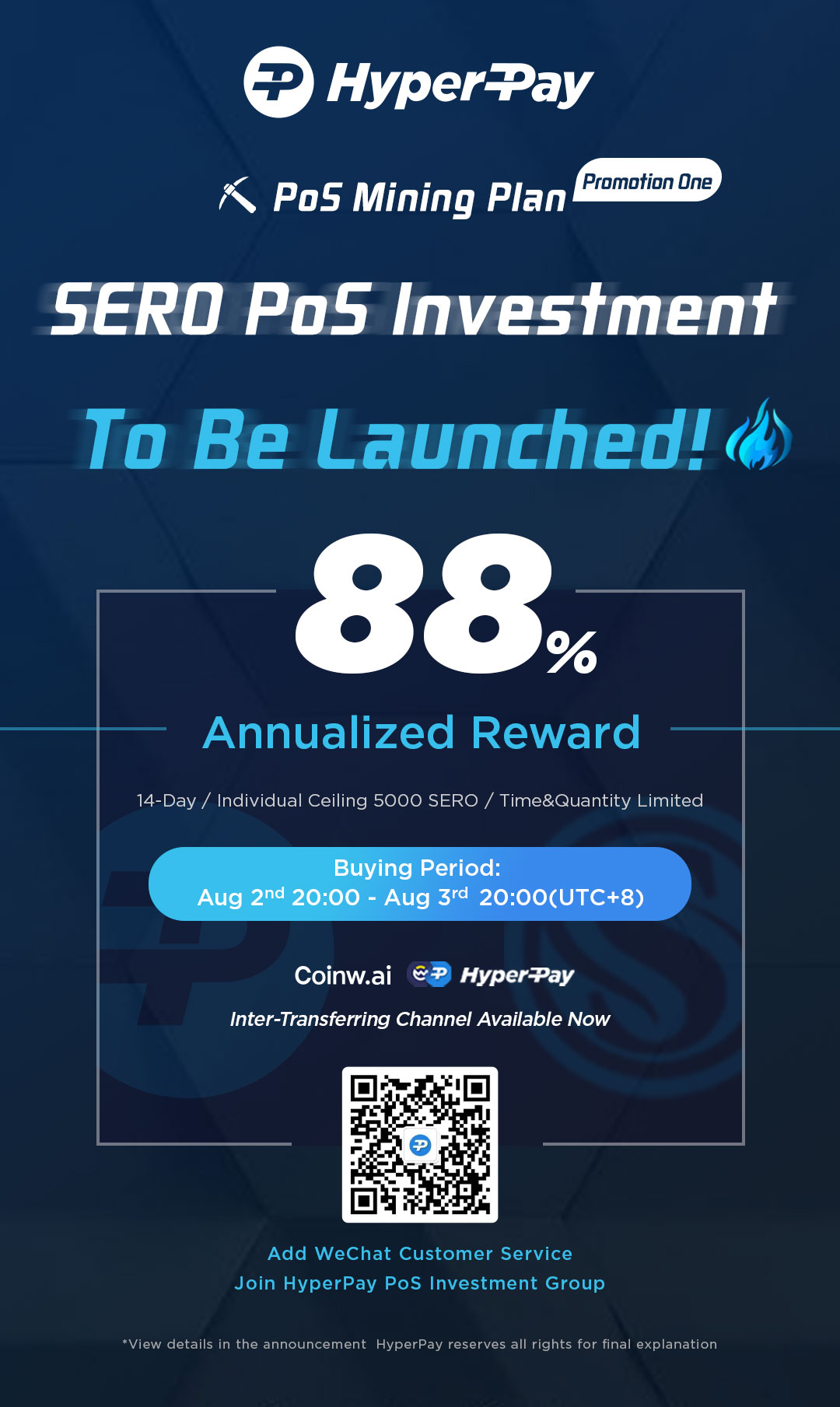 Details:
Promotion One·SERO 14-Day Investment
Investment Period: 14 days
Annualized Reward: 88%
Individual Ceiling: 5,000 SERO
Total: 500,000 SERO
Buying Period: Aug 2nd 20:00-Aug 3rd 20:00(UTC+8)
The bastion of wallet is security and the mission of wallet is value adding. HyperPay is always concentrating on creating the best digital asset wallet for the market. To acknowledge our users' continued support, HyperPay will keep on moving and be strict with ourselves in all products and services. Let's together look forward to the future of HyperPay!
HyperPay Team