Dear HyperPay users,
After continuous efforts,we have finally ushered in our 18th mainnet:TRX . The Ethereum-based TRX token has been swapped to Tron mainnet token.HyperPay have completed this swap for you and resumed its deposit & withdrawal service.
TRON is dedicated to building the infrastructure for a truly decentralized Internet. The TRON Protocol, one of the largest blockchain-based operating systems in the world which offers scalability, high-availability, and high-throughput computing (HTC) support that serves as the foundation for all decentralized applications in the TRON ecosystem. It also provides better compatibility for Ethereum smart contracts through an innovative, pluggable smart contract platform.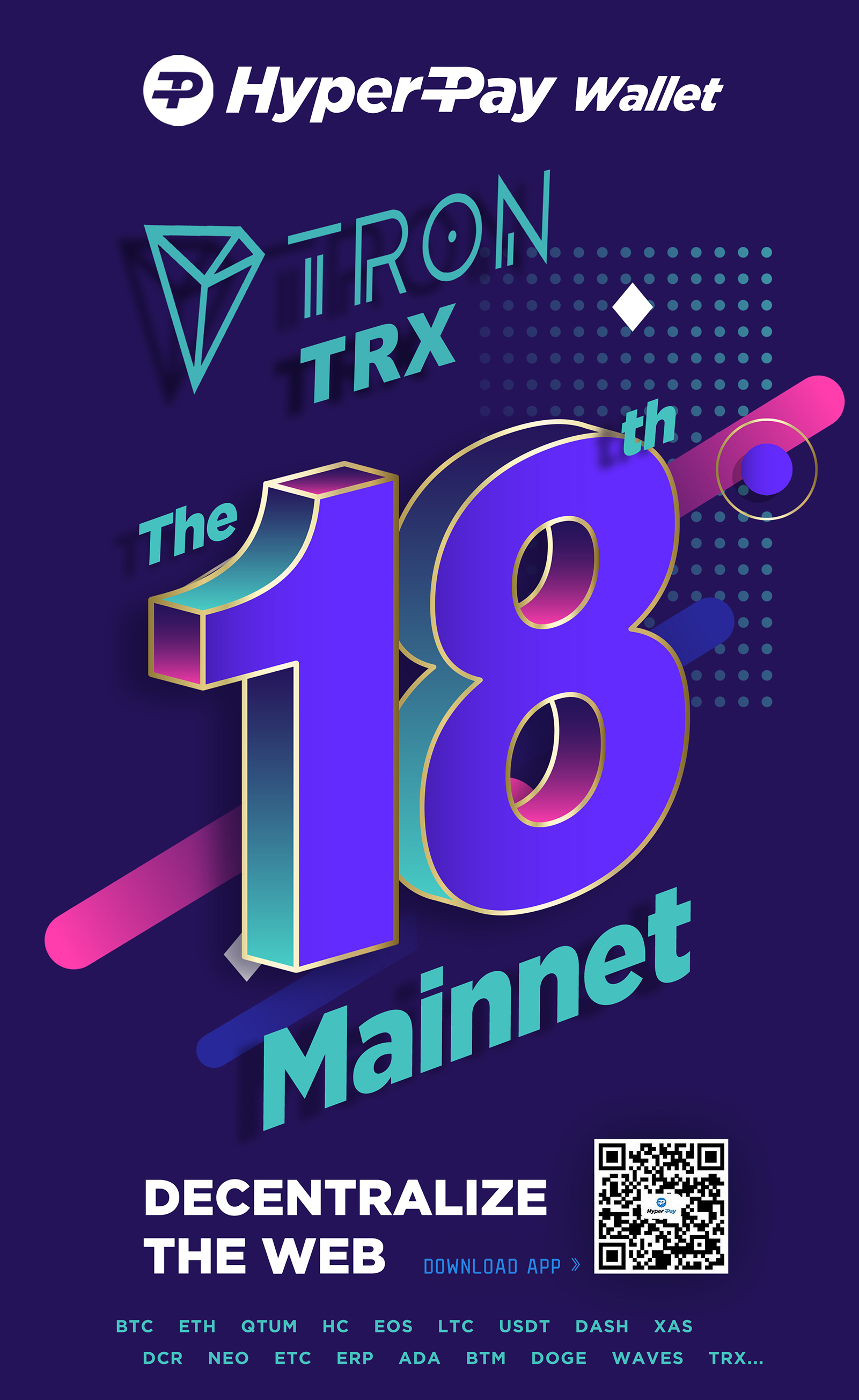 By now, HyperPay has supported 18 mainnets, which are:
BTC, ETH, XRP, EOS, LTC, USDT, ADA, DASH, ETC, NEO, DOGE, DCR, QTUM, WAVES, BTM, HC, XAS,and TRX.
HyperPay has also supported most mainstream BTC, ETH, NEO and QTUM mainnet tokens.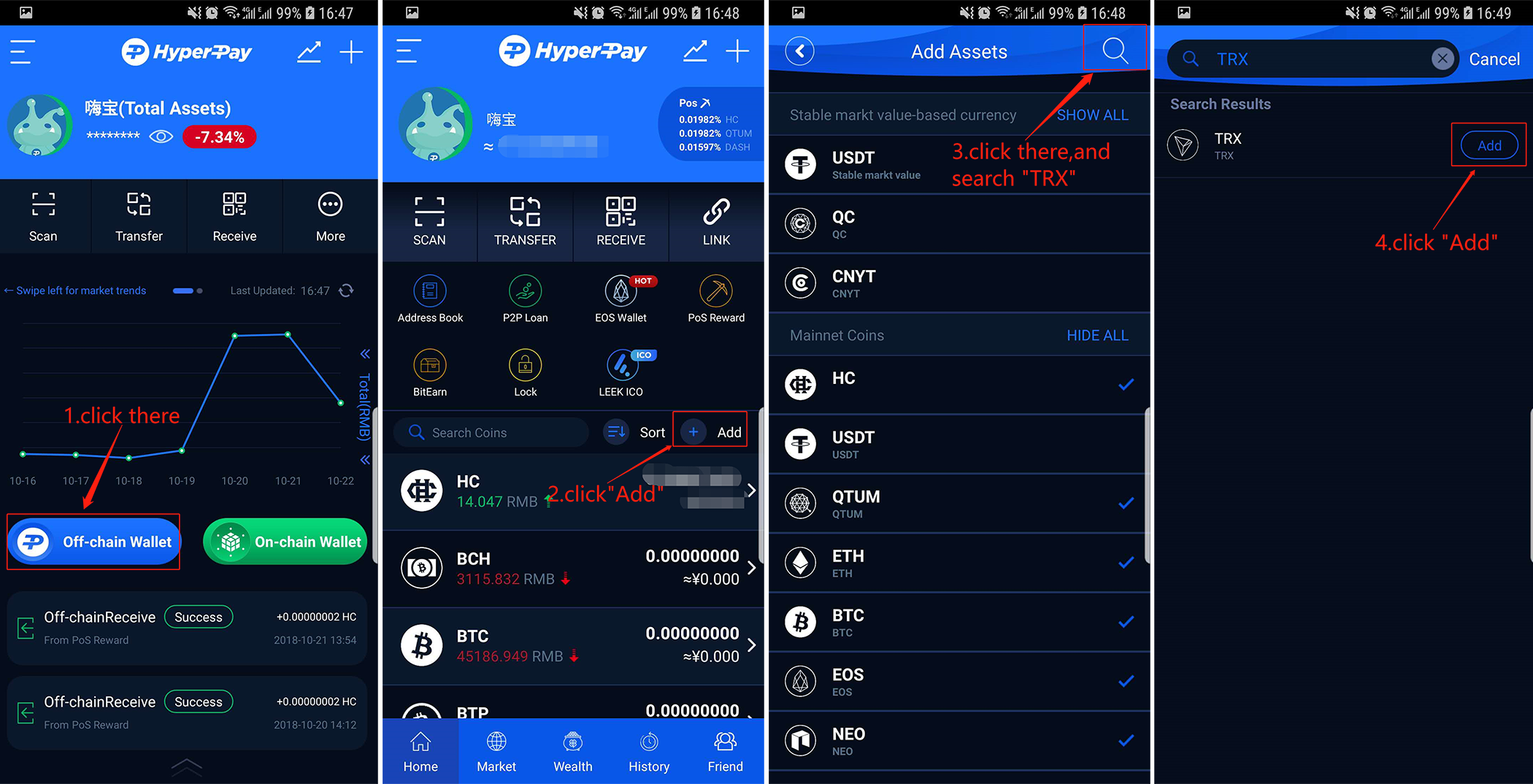 We will keep on going and support more mainnets and tokens in the future, thanks for your support!
HyperPay Team