After continuous efforts,we finally ushered in our 19th mainnet : RVN. We will keep on going and support more mainnets and tokens in the future
Ravencoin is a digital peer to peer network that aims to implement a use case specific blockchain, designed to efficiently handle one specific function: the transfer of assets from one party to another. Built on a fork of the Bitcoin code, Ravencoin was launched January 3rd, 2018, and is a truly open source project (no ICO or masternodes). It focuses on building a useful technology, with a strong and growing community.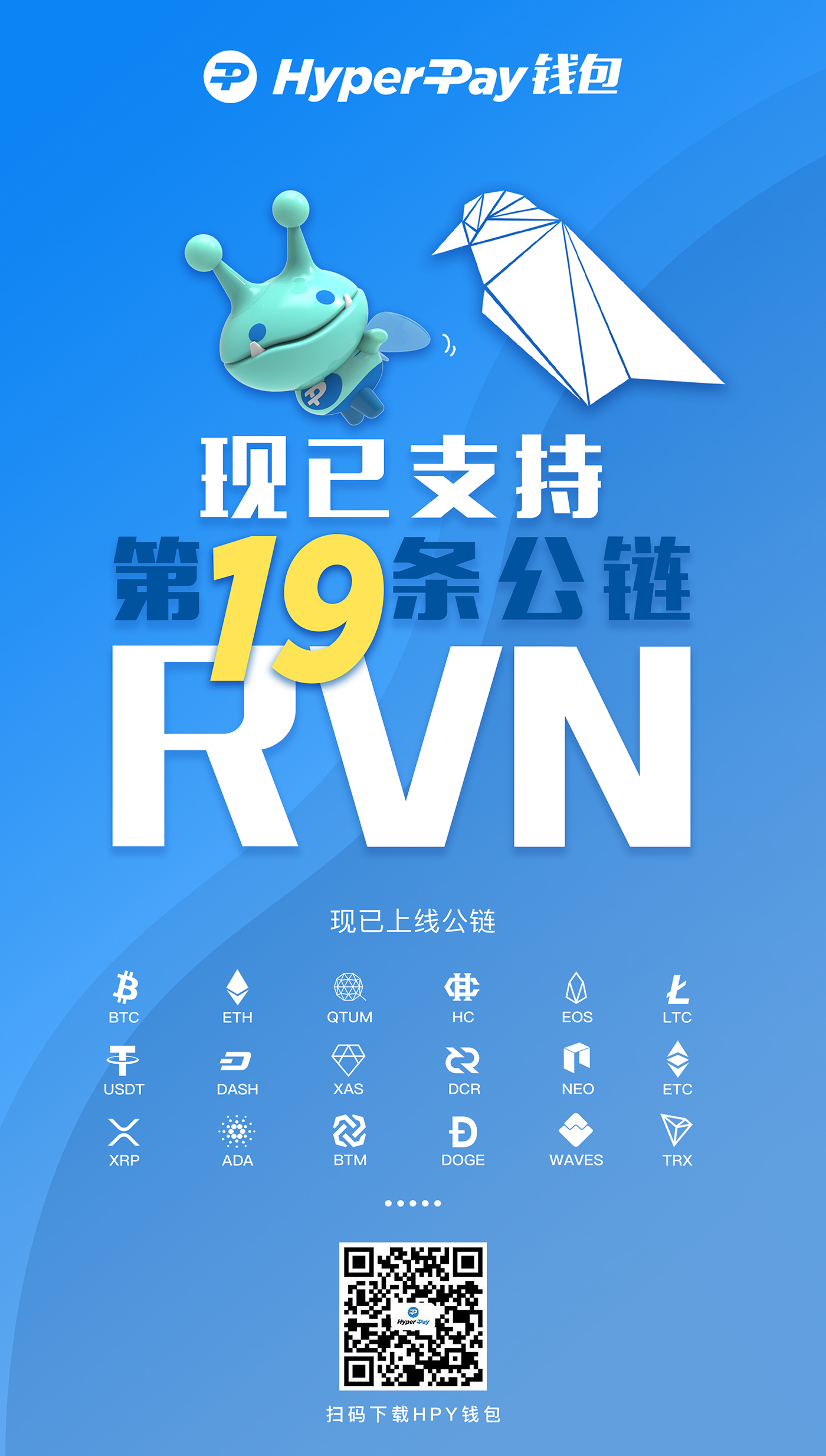 By now, HyperPay has supported 19 mainnets, which are:
BTC, ETH, XRP, EOS, LTC, USDT, ADA, DASH, ETC, NEO, DOGE, DCR, QTUM, WAVES, BTM, HC, XAS, TRX,and RVN
HyperPay has also supported most mainstream BTC, ETH, NEO and QTUM mainnet tokens.
HyperPay Team