Dear HyperPay users,
Recently,HyperPay Lists the 20th mainnet VET(VeChain).
VeChain is the world's leading blockchain platform offering Blockchain-as-a-Service to enterprises for products and information By leveraging on blockchain technology.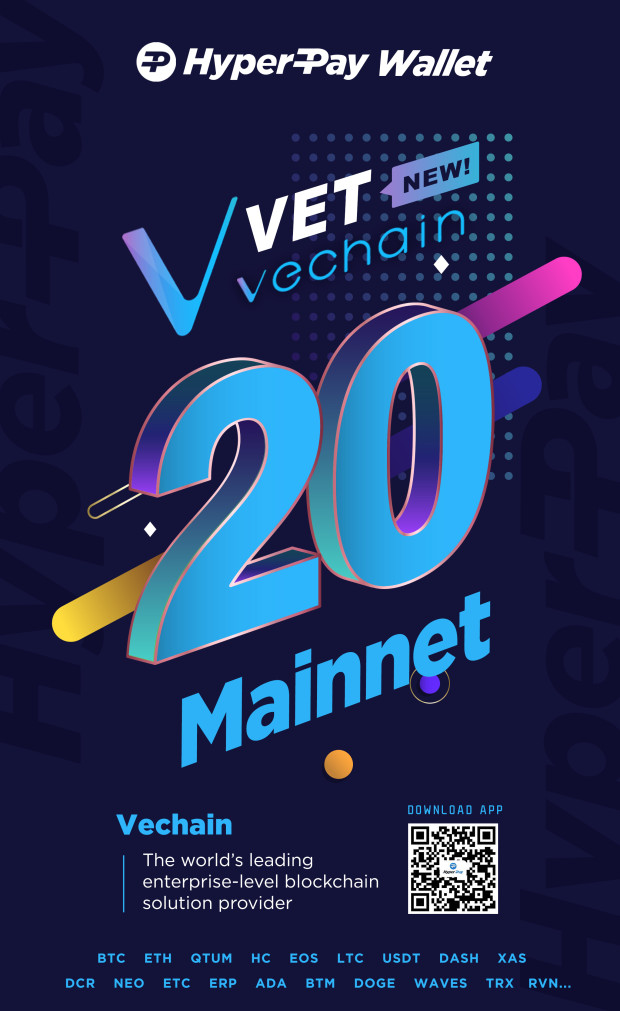 By now, HyperPay has supported 20 mainnets, which are:
BTC, ETH, XRP, EOS, LTC, USDT, ADA, DASH, ETC, NEO, DOGE, DCR, QTUM, WAVES, BTM, HC, XAS, TRX,RVN,and VET
HyperPay has also supported most mainstream BTC, ETH, NEO and QTUM mainnet tokens.
HyperPay Team