Dear HyperPay users,
It's our great honor to launch HyperPay V3.6 based on safety premises with details as follows:
1.Enterprise-shared wallet: We provide digital asset management services for small & medium-sized organizations for the sake of assuring co-management assets security.
2.Built-in Coinw exchange provides HyperPay users with instant transactions free of charge.
Users can directly buy and sell tokens now in HyperPay V3.6
Users who didn't register for Coinw exchange are also eligible to click just once to authorize the registration of the Coinw and cut your Coinw trading teeth with no need to log out our wallet.
3.One-click token exchange: Users can exchange tokens inside wallet with no need trading in token exchanges.
4.Adding Korean version, now user can switch HyperPay language from Chinese, English and Korean.
5.More comprehensive market display: supply users with turnover rate, historical highest price, capital flow and currencies introduction for most projects, for the convenience of users checking and mastering the global markets in hand.
6.More optimized financing interface helps users know their asset allocation more clearly and master the market dynamics in real time, including a new slot for promotion banner in front page and a fine-tuned asset distribution map in fortune page.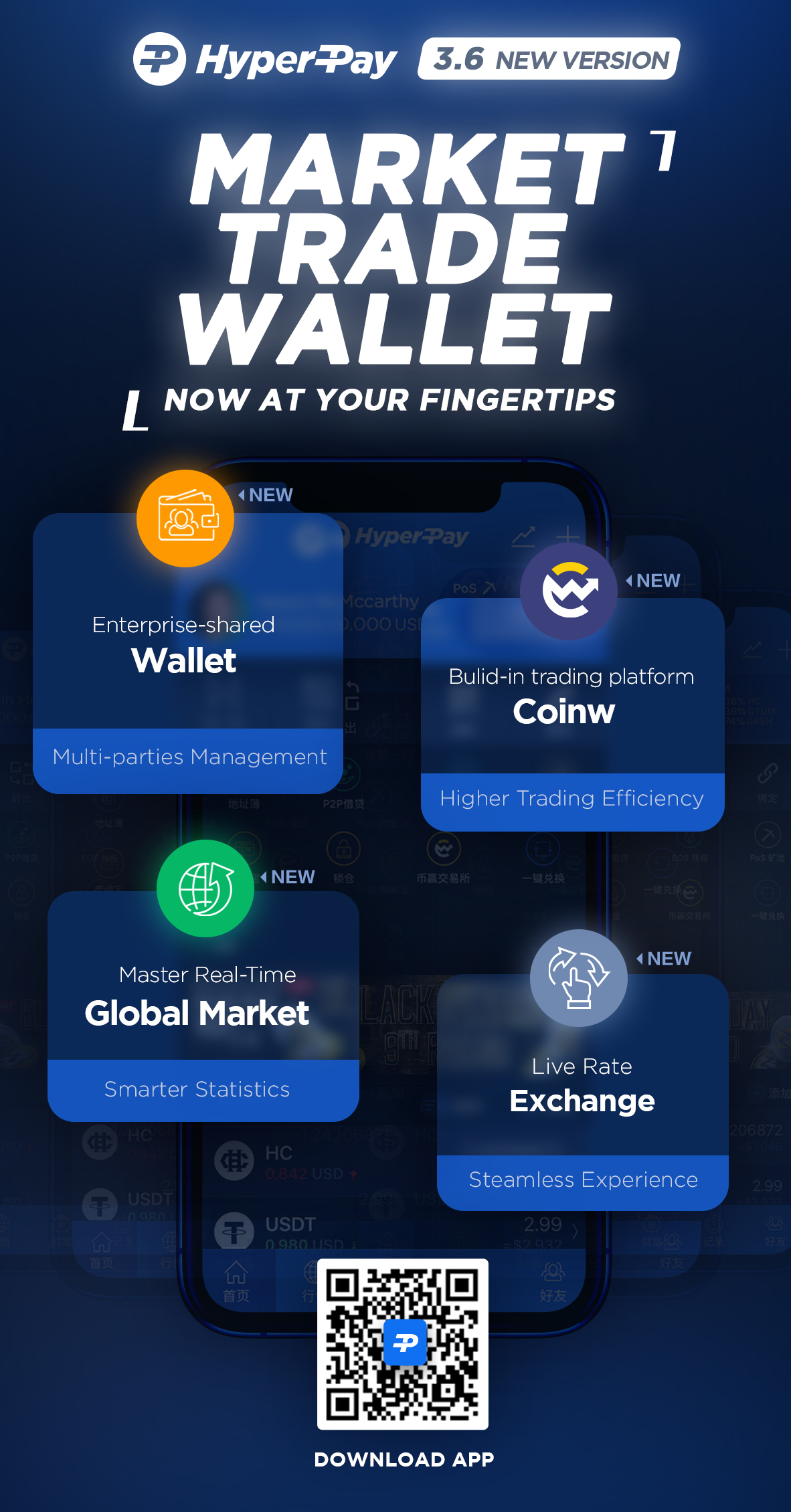 Remains true to our original aspiration and keep our mission firmly in mind, over the past 12 months since 1.0 beta released,we HyperPay are always committed to solve token-related problems for creating the safest and the most user-friendly wallet. In the next version, we will further optimize the wallet on basis of V3.6 as well as adding the usage mechanism of HPY for building more optimized ecology.
HyperPay Team