Dear HyperPay users,
The 28-day HC/HX double rewards financial activity opened by HyperPay was sold out. By now,HC/HX double reward activity has been successfully concluded.
Up till now users have invested a total of 345233.2192 HC,of which 45233.2192 HC is for PoS mining pool revenue,300,000 HC is pledged for HX mining. 200,000 HC has been stored for 24 hours, while 100,000 HC deposit term is less than 24 hours. HyperPay would return 99% reward to holders proportionally, leftover 1% will be used for community operation.The rewards are to distribute in two parts. Firstly,HC principal and interest will be transferring to your account after the end of 28 days. Secondly,the HX rewards is paid daily. Currently HX reward is 0.0150486 HX/HC/day, it takes at least 24 hour for users to receive the first HX reward, then it will be transferring to your the previous day's reward every other day.
We advocate communities of transparent & self-discipline, and will gradually start our supervision mechanism. The HX pledged receiving address is hpyhxwallet001. The total redemption amount is 3690.42HX, the weight is 200,000 HC.
In addition, HC lock users and HC PoS mining pool users don't have to worry about the benefits. The previous part are calculated upon HC solely, so the HC PoS and lock revenues stay higher over the long term.
To meet demand of users, HyperPay has now opened the 2nd HC/HX double reward financial plan. Thanks for your support.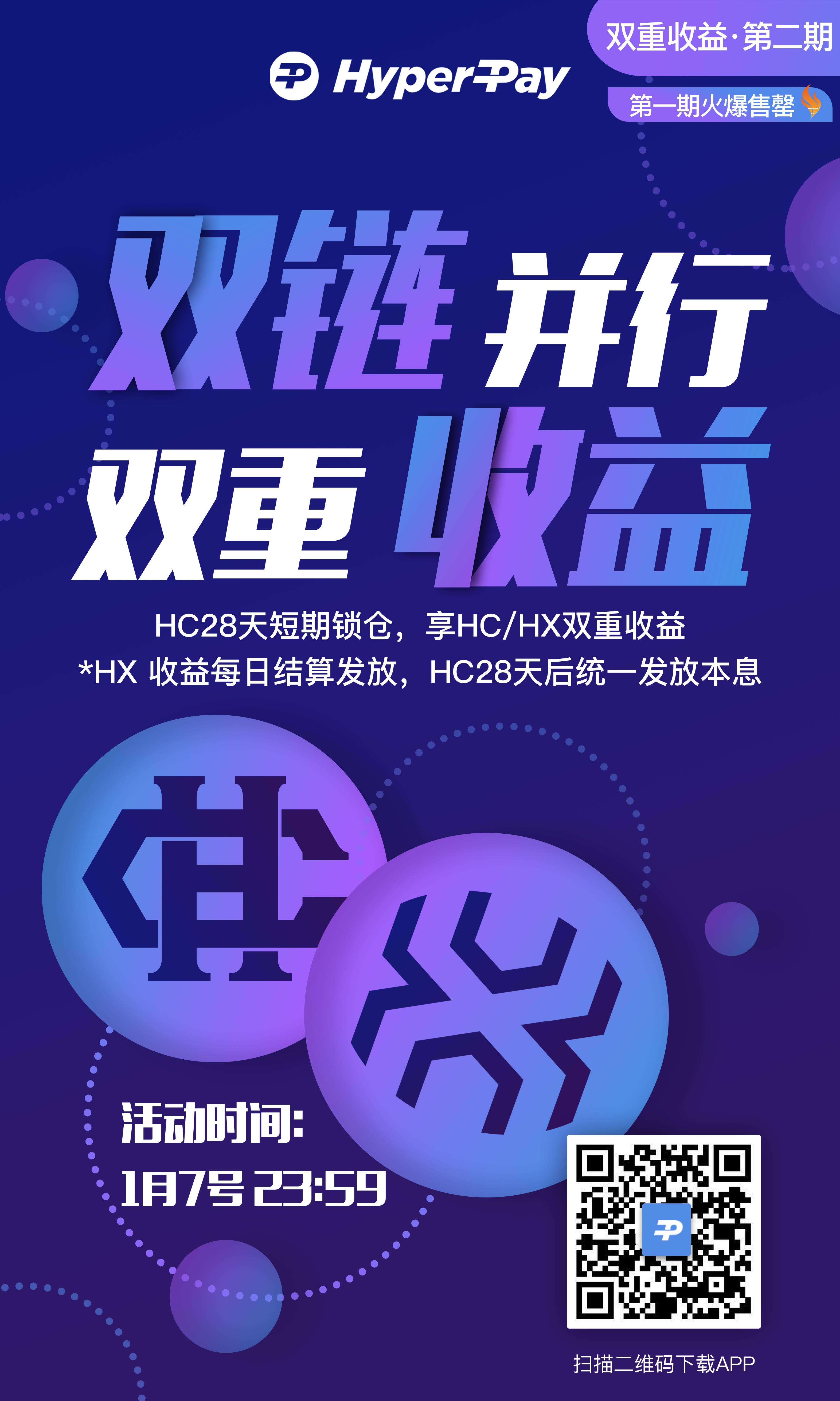 Participation: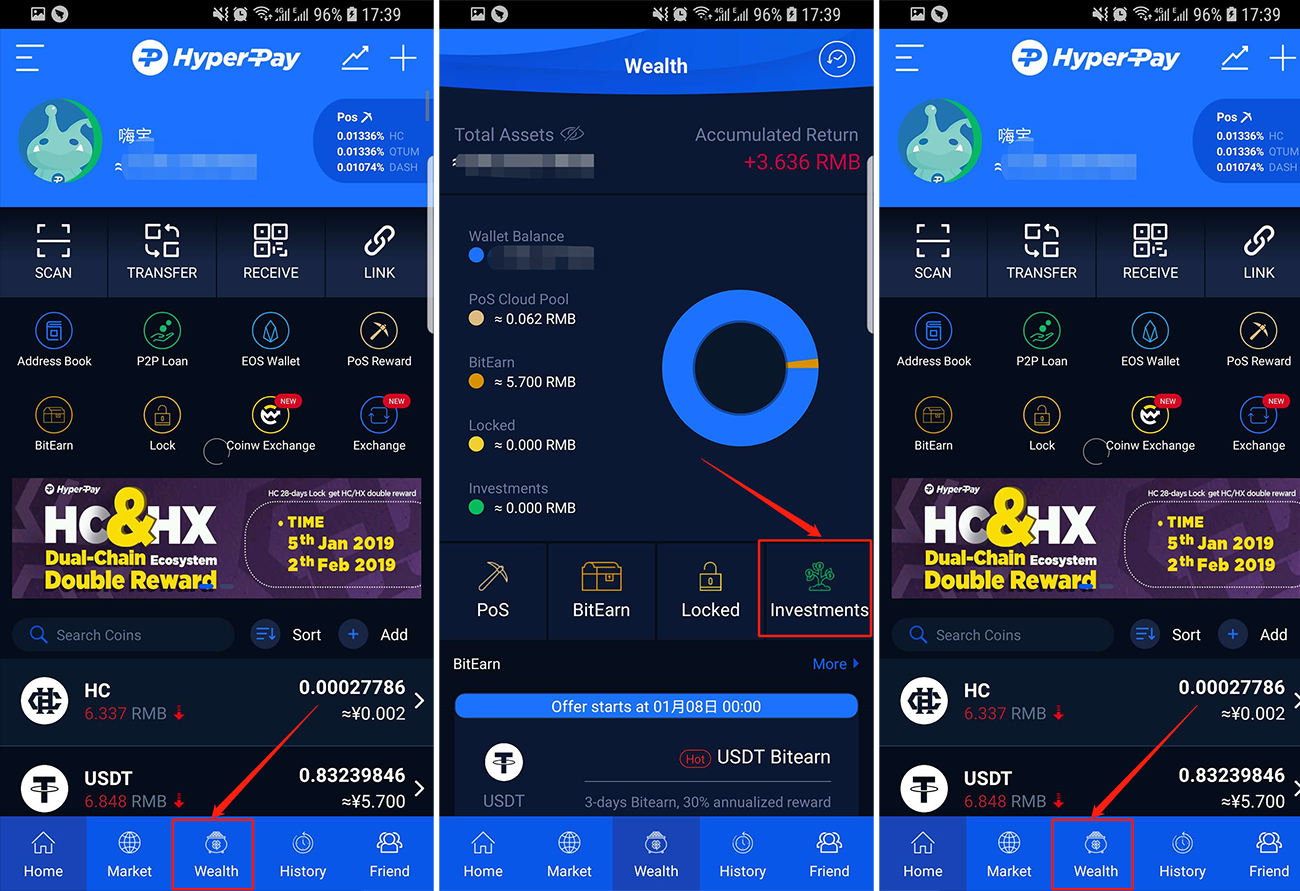 HyperPay Team