Dear HyperPay users,
HyperPay Lists the 23th mainnet NULS.
NULS provides smart contracts, multi-chain mechanism and cross-chain consensus to reduce cost of development and usage, and to promote the application of blockchain in the commercial field and the interaction among chains.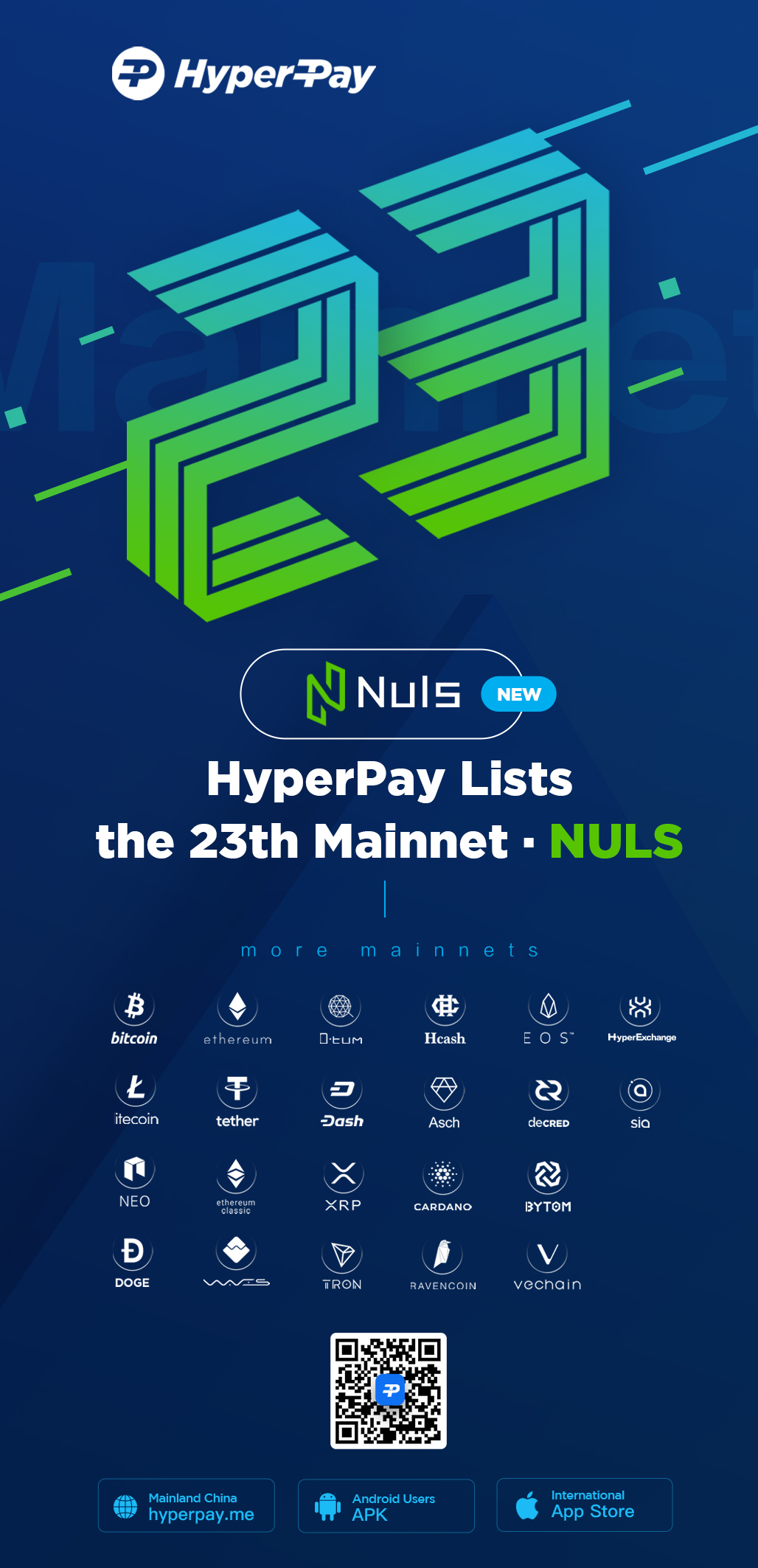 By now, HyperPay has supported 23 mainnets, which are:
BTC, ETH, XRP, EOS, LTC, USDT, ADA, DASH, ETC, NEO, DOGE, DCR, QTUM, WAVES, BTM, HC, XAS, TRX,RVN, VET,SC, HX, and NULS.
HyperPay has also supported most mainstream BTC, ETH, NEO and QTUM mainnet tokens.
HyperPay Team