Dear HyperPay users,
HyperPay lists the 24th maincahin CMT(CyberMiles) .
About CMT
CyberMiles aims to build a smart contract platform that is similar to Ethereum but heavily
optimized to facilitate e-commerce transactions. The blockchain enables people to
construct and execute business contracts enforced by computer code.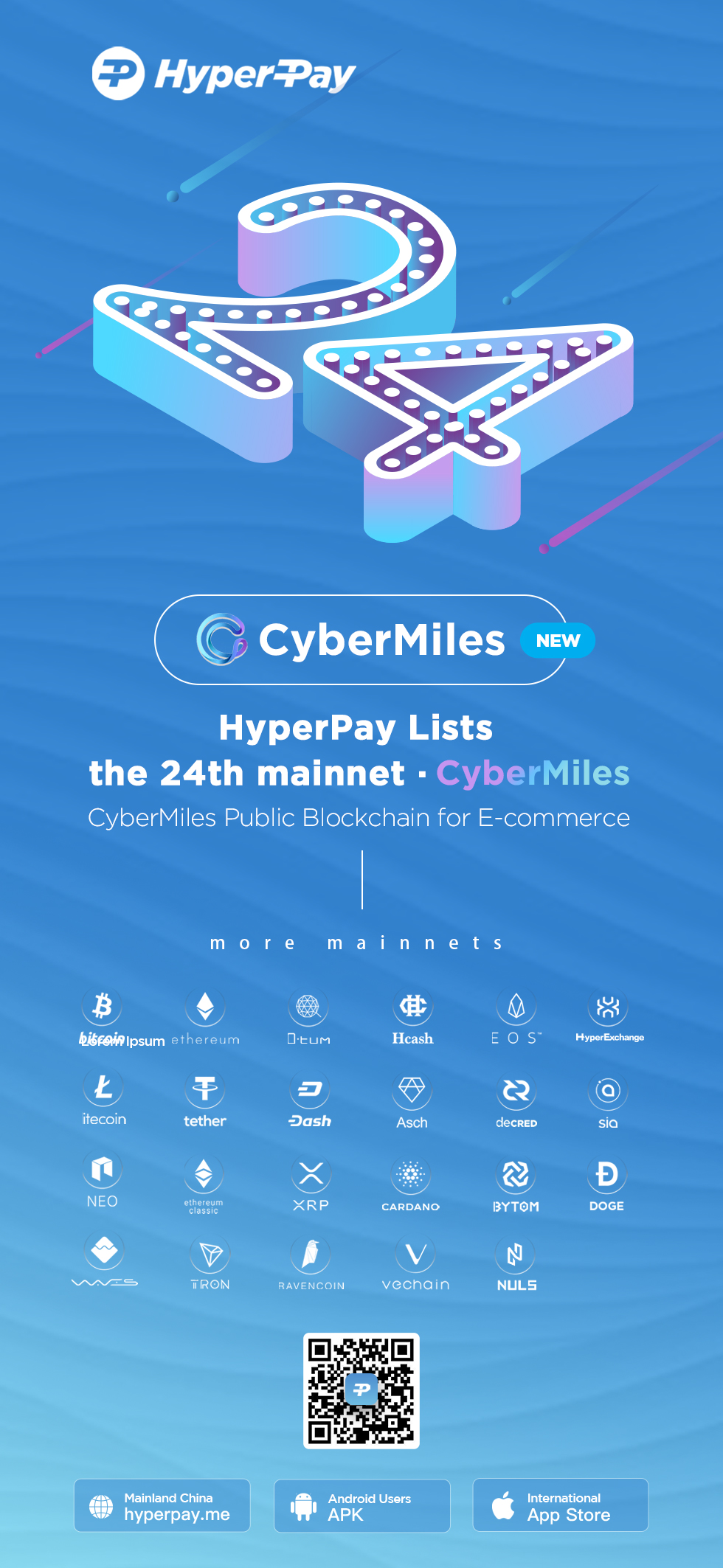 CMT Official Website: https://www.cybermiles.io/en-us/
By now, HyperPay has supported 24 mainnets, which are BTC, ETH, XRP, EOS, LTC, USDT, ADA, DASH, ETC, NEO, DOGE, DCR, QTUM, WAVES, BTM, HC, XAS, TRX,RVN, VET,SC, HX, NULS and CMT.HyperPay has also supported most mainstream BTC, ETH, NEO and QTUM mainnet tokens.
HyperPay Team