Dear HyperPay users,
HyperPay Lists the 25th mainnet WICC(WaykiChain).
WaykiChain is a Turing-complete smart contract platform. It adopts DPOS consensus mechanism to set up 11 voting nodes and generate a new block every 10 seconds. WaykiChain would apply its own sidechain technology, which allows the applications based on WaykiChain to have their own sidechains.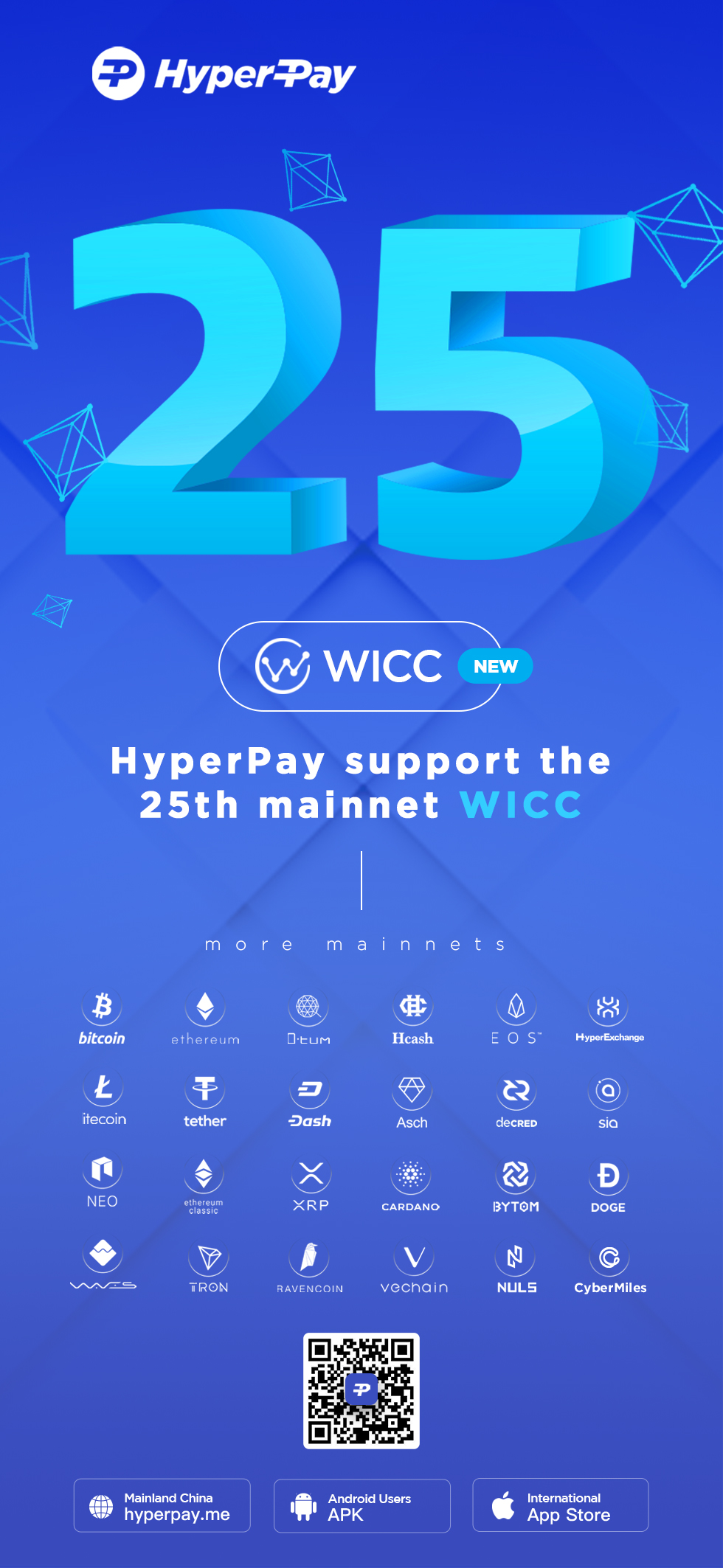 By now, HyperPay has supported 25 mainnets, which are:
BTC, ETH, XRP, EOS, LTC, USDT, ADA, DASH, ETC, NEO, DOGE, DCR, QTUM, WAVES, BTM, HC, XAS, TRX,RVN, VET,SC, HX, NULS,CMT and WICC.
HyperPay has also supported most mainstream BTC, ETH, NEO and QTUM mainnet tokens.
HyperPay Team