Dear HyperPay users,
HyperPay Lists the 26th mainnet SDA(SDChain)
SixDomainChain (SDChain) is the world's first decentralized public blockchain ecosystem that integrates international standards of IoT Six-Domain Model and reference architecture standards for distributed blockchain.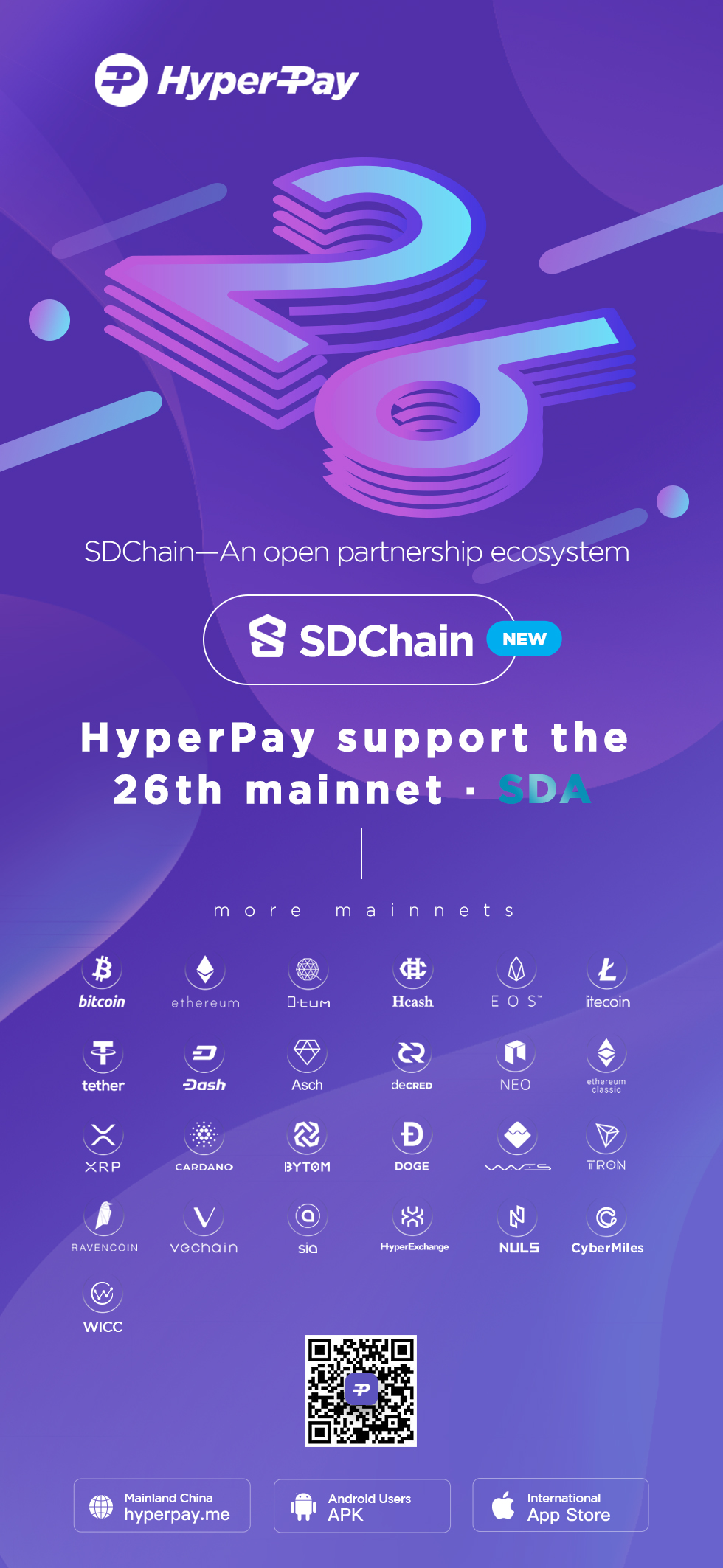 By now, HyperPay has supported 26 mainnets, which are:
BTC, ETH, XRP, EOS, LTC, USDT, ADA, DASH, ETC, NEO, DOGE, DCR, QTUM, WAVES, BTM, HC, XAS, TRX,RVN, VET,SC, HX, NULS,CMT,WICC, and SDA .
HyperPay has also supported most mainstream BTC, ETH, NEO and QTUM mainnet tokens.
HyperPay Team