Dear HyperPay users,
In appreciation of your support, HyperPay will start USDT Bitearn with high yield during the Spring Festival. During the 7-day activity, you can have double income and 20% annualized reward. Instant deposit& withdrawal are available and your USDT can be exchanged in the wallet.
Details are as follows: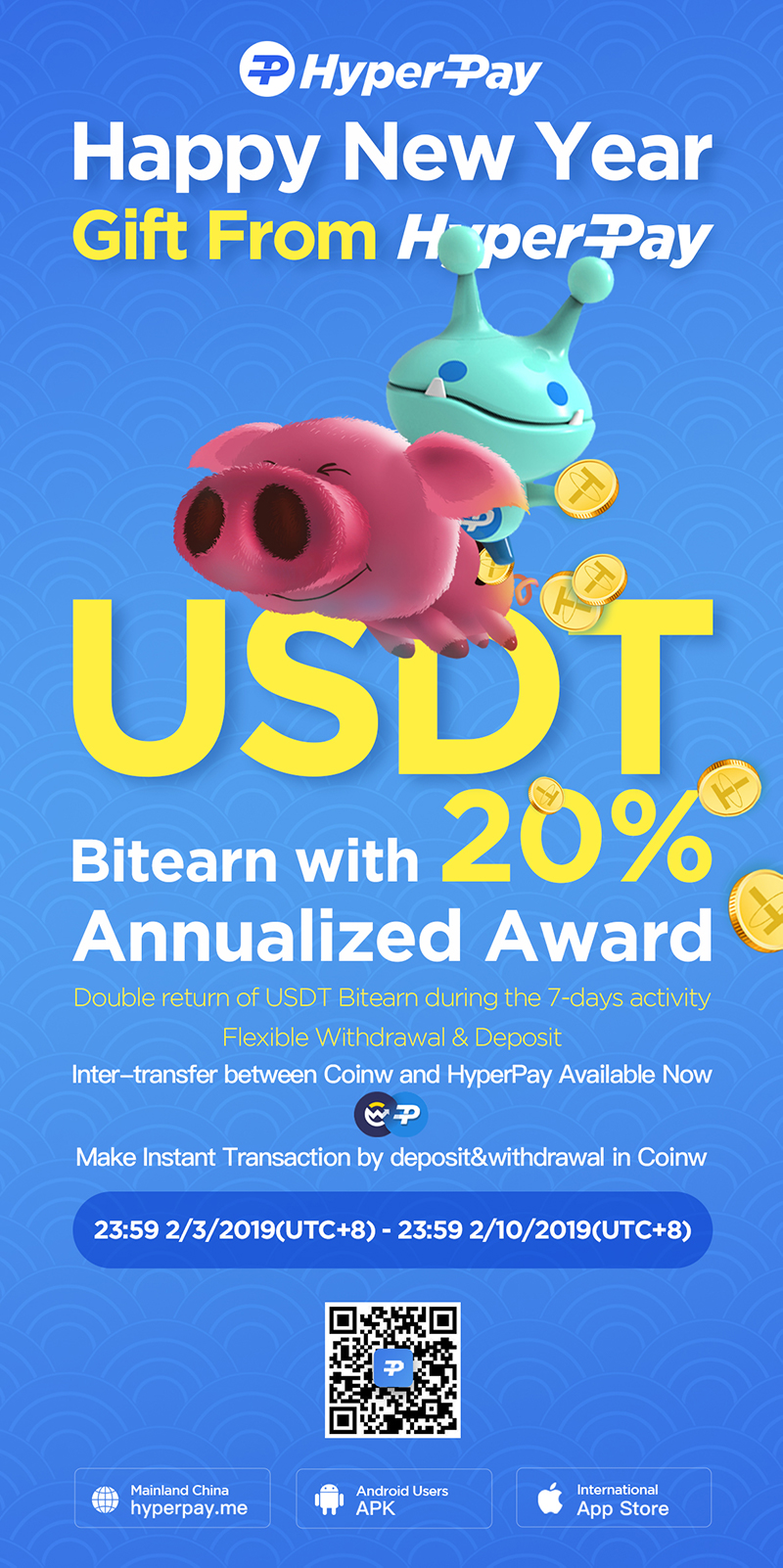 Total amount: Unlimited
Personal limit: Unlimited
Activity Length:7 days
Rewards: 20% annualized reward
Time&Date: 23:59 2/3/2019(UTC+8)---23:59 2/10/2019(UTC+8)
*Income will be distributed per day after the 48-hour cooling period.
HyperPay Team