Dear HyperPay users,
HyperPay will hold a "NULS POS Mining Accelerator" activity at 23:59(UTC+8) today. The activity will last for 2 weeks, during which NULS PoS annualized reward is 20%. You can deposit and withdraw at any time and there is no threshold of mining. Details are as follows: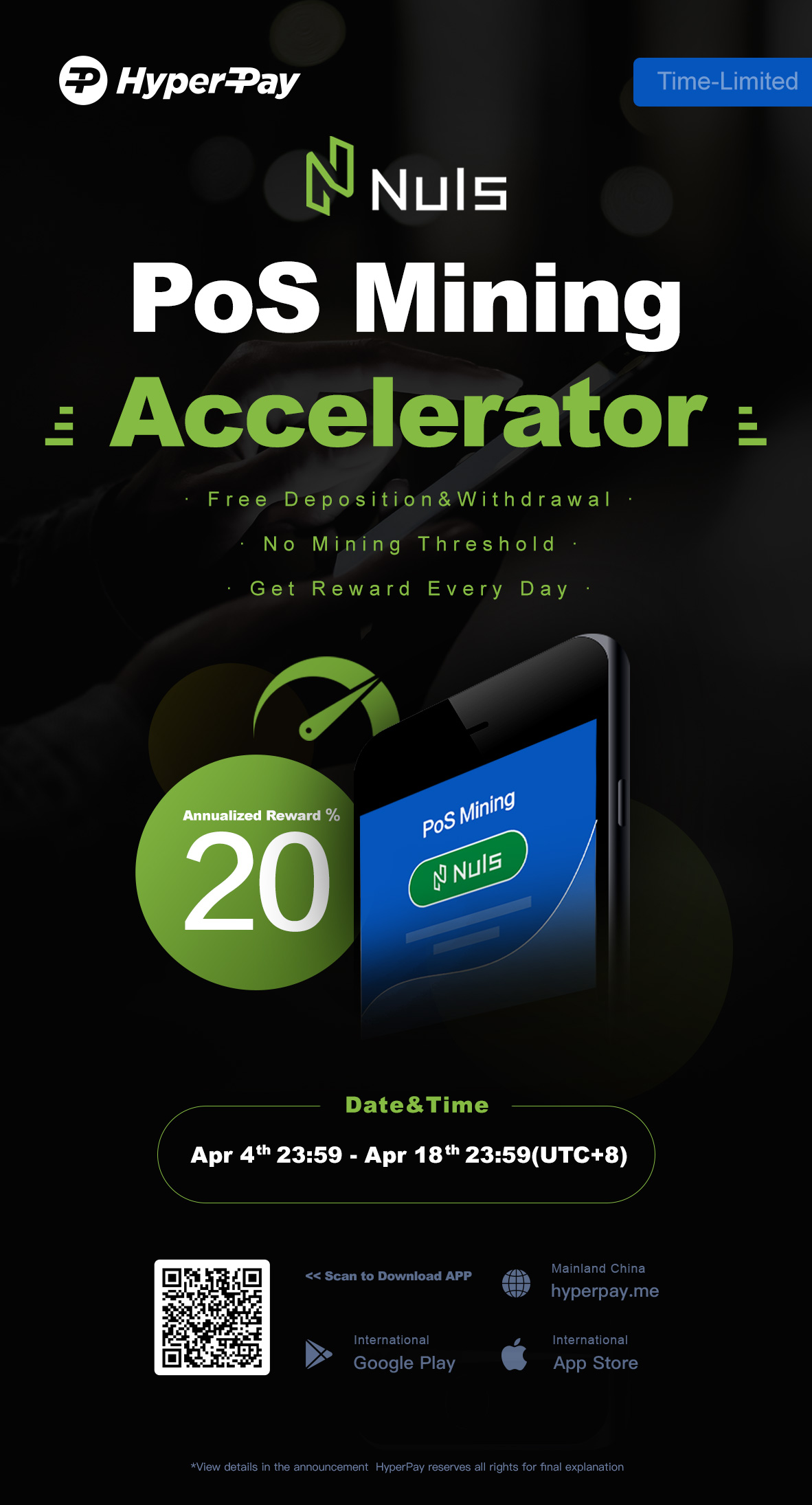 PoS Reward: 20% annualized reward
Period: Deposit&withdraw at any time
Total&Personal Limit: Unlimited
Reward Distribution: Reward will begin to accumulate at once when NULS has been transferred to PoS mining pool, and will be issued after 24 hours on a daily basis. The reward users receive will be automatically transferred to the pool every day to produce more reward.
HyperPay Team