HyperPay V3.8 Officially Released! ACE Feature "Token Price Insurance" Coming Soon
Dear HyperPay users,
HyperPay V3.8 is officially released, adding USDT, LTC, ONT on-chain wallets. The ACE feature ---"Token Price Insurance" is coming. Details are as follows:
1. USDT, LTC, ONT On-chain Wallets: You can instantly create USDT, LTC, ONT on-chain wallets and take full control of the private keys. Users who have already had USDT, LTC and ONT accounts can import them with private keys.
2. "Instant Exchange" Interface Optimization: Provide trading order information, accelerating exchange
3. "P2P Loan" Process Optimization: ①Add "Partly Close" option. Borrowers can choose to "partly close" when repaying. They can only sell the pledges corresponding to the repayment volume and do not need to sell all pledges. ②Pay penalty for ahead-of-time repayment. In order to guarantee lenders benefits, borrowers have to pay penalty if he/she repay ahead of time.
4. Token Price Insurance (Coming Soon): HyperPay will introduce an insurance for BTC price dropping in the near future. There are multiple price options for you to choose. When BTC price drops to the price you choose, you can get claims at the corresponding odds. Token price of "Insurance" in HyperPay is from the third party---CoinMarketCap, guaranteeing fairness and justice.
In the future, HyperPay will continue to ensure security and increase value, shoulder the responsibility of offering premium user experiences and create an excellent digital assets wallet by constantly enriching wallet features.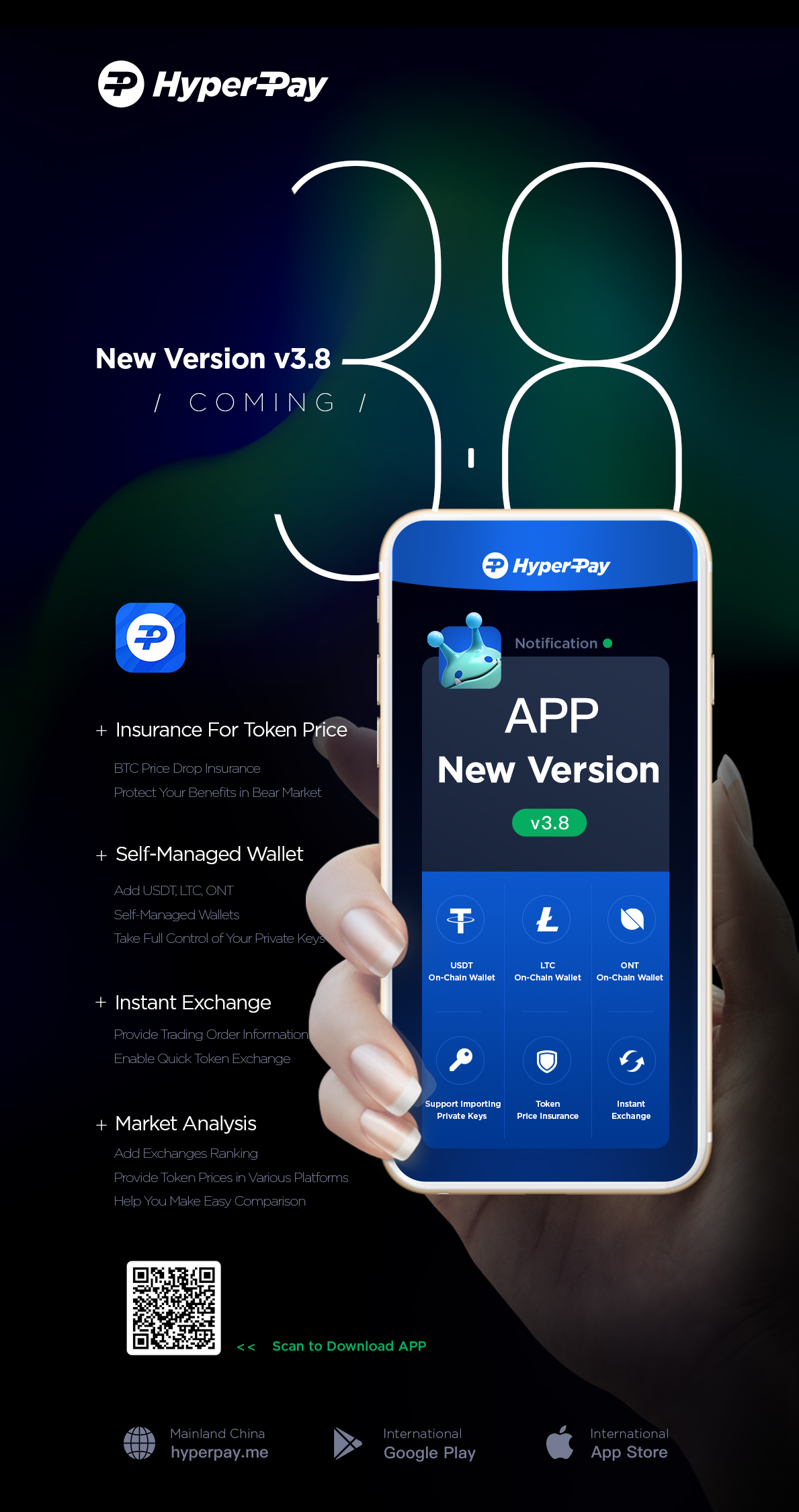 HyperPay Team