Dear HyperPay users,
HyperPay has listed mainnet AXE and has supported 41 mainnets in total.
About AXE:
AXE is a distributed cryptocurrency based on X11, with network in basis of hybrid power/ attitude system. The first-level nodes provide mobile data and hash ability to safeguard blockchain, and the second-level full nodes add extra privacy and improve network performance. The core client of AXE is full nodes, available to update to Master nodes, which is the safest way to access the Internet.
By now, HyperPay has supported 41 mainnets, which are: BTC, ETH, XRP, EOS, LTC, USDT, ADA, DASH, ETC, NEO, DOGE, DCR, QTUM, WAVES, BTM, HC, XAS, TRX, RVN, VET, SC, HX, NULS, CMT, WICC, SDA, BEAM, GXC, ONT, AE, VSYS, ZEC, TRUE, BNB, SERO, IOST, BCH, XTZ, ALGO, PI and AXE. HyperPay has also supported most mainstream BTC, ETH, NEO and QTUM mainnet tokens.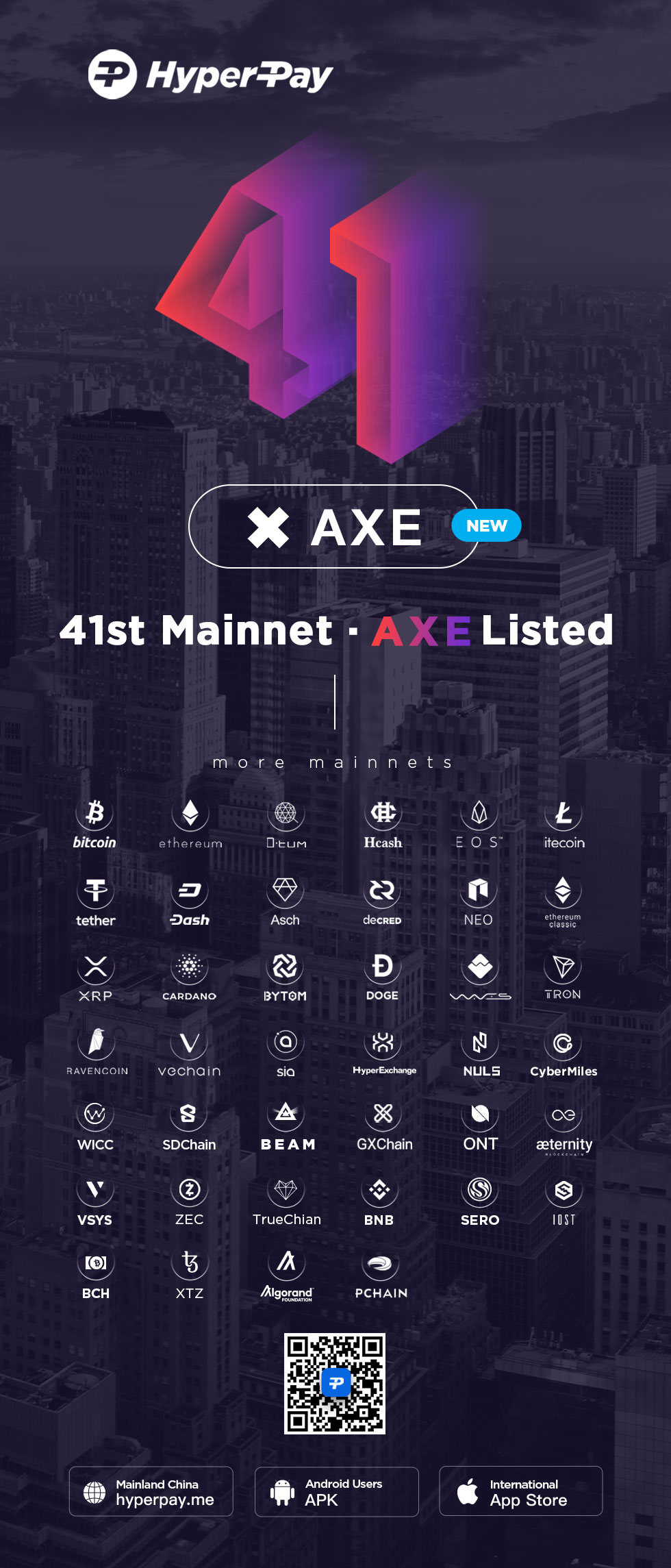 HyperPay Team