Dear HyperPay users,
HyperPay will launch a special investment on Oct 1, 2019, for new users only as a welcome for their joining in HyperPay ecosystem. USDT is the chosen product of this investment and its annualized rate can be as high as 30%. Please be noted that this investment is available to off-chain wallet users with no investment records and can only be invested once. With much higher annualized rate, this investment is such a chance must not be missed!
Details:
Cycle and Rewards: 7 days- 30% annualized rate
Launch Time: Oct 1, 2019
Amount: no limit
Individual Limit: 1000 USDT Max
Eligibility: new users( users have had no investment records are counted as new users)
Rewards Distribution: Rewards of purchased investment product will be accumulated in the way of T+1, which means the accumulation starts after 24 hours the moment the transfer happens. Withdraw is not allowed during the period, and both principal and interest will be transferred to your personal wallet together after the maturity.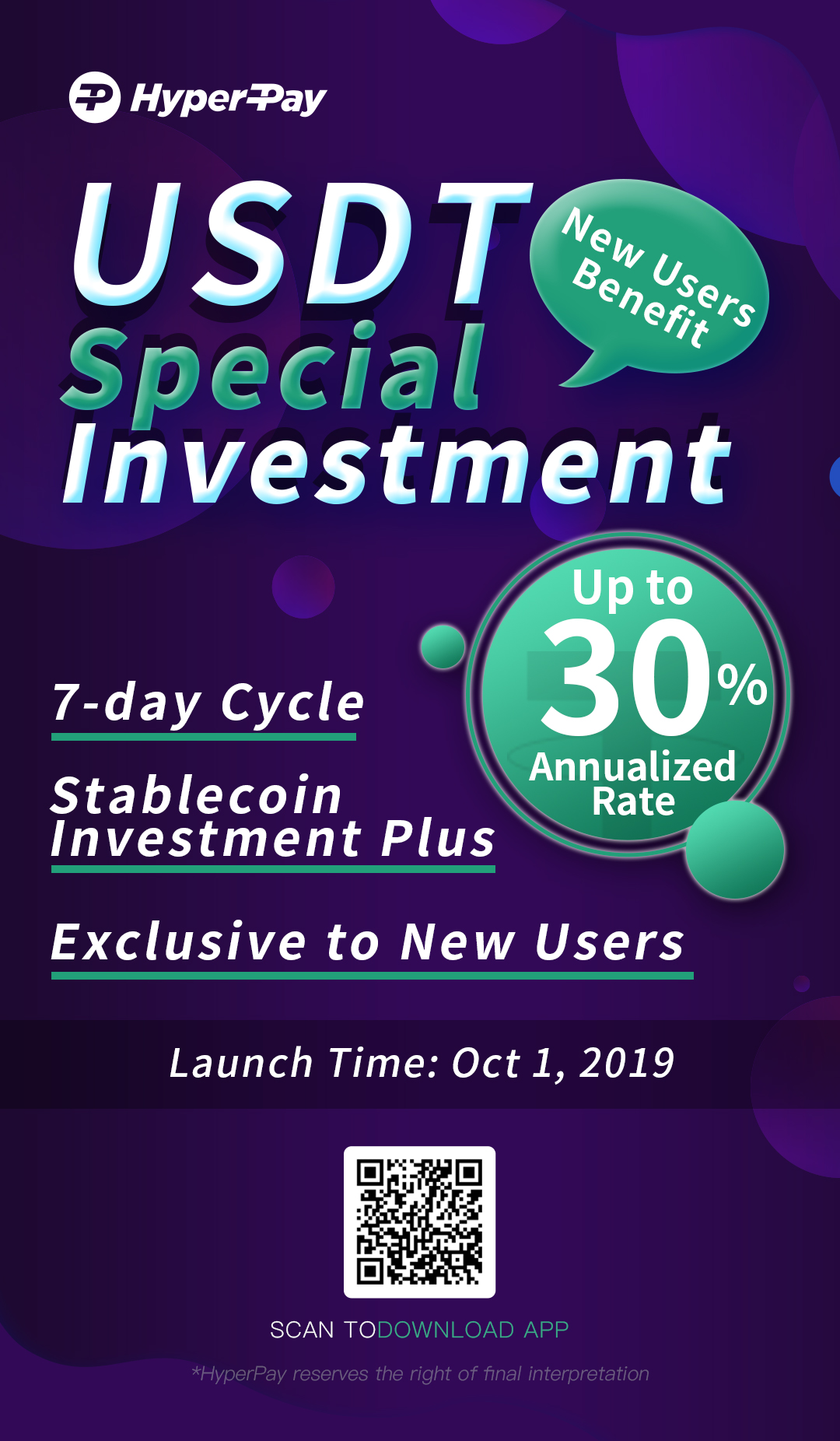 HyperPay Team