Dear HyperPay users,
HyperPay will launch the 9th phase of 100%-Return Weekly Promotions. USDT is our nineth product, with 100% annualized returns, 7-day short-cycle. Users can transfer USDT into HyperPay off-chain wallet in advance to purchase on time. The Promotions is 5-day a phase every week, and 1 round each day, which means 5 rounds a phase. It aims to benefit more users, giving them 100% rewards!
Eighth Phase Product: USDT
Purchase Time: Nov 11 - Nov 15, at 19:00(UTC+8) every day
Investment Period: 7 days
Annualized Returns: 100%
Quota for Each Round: 60000 USDT
Individual Limit: 10 USDT MIN, 500 USDT MAX
Rewards Distribution: Rewards of purchased investment product will be accumulated in the way of T+1, which means the accumulation starts within 48 hours after the transferring. Withdraw is not allowed during the period, and both principal and interest will be transferred to your personal wallet together after the maturity.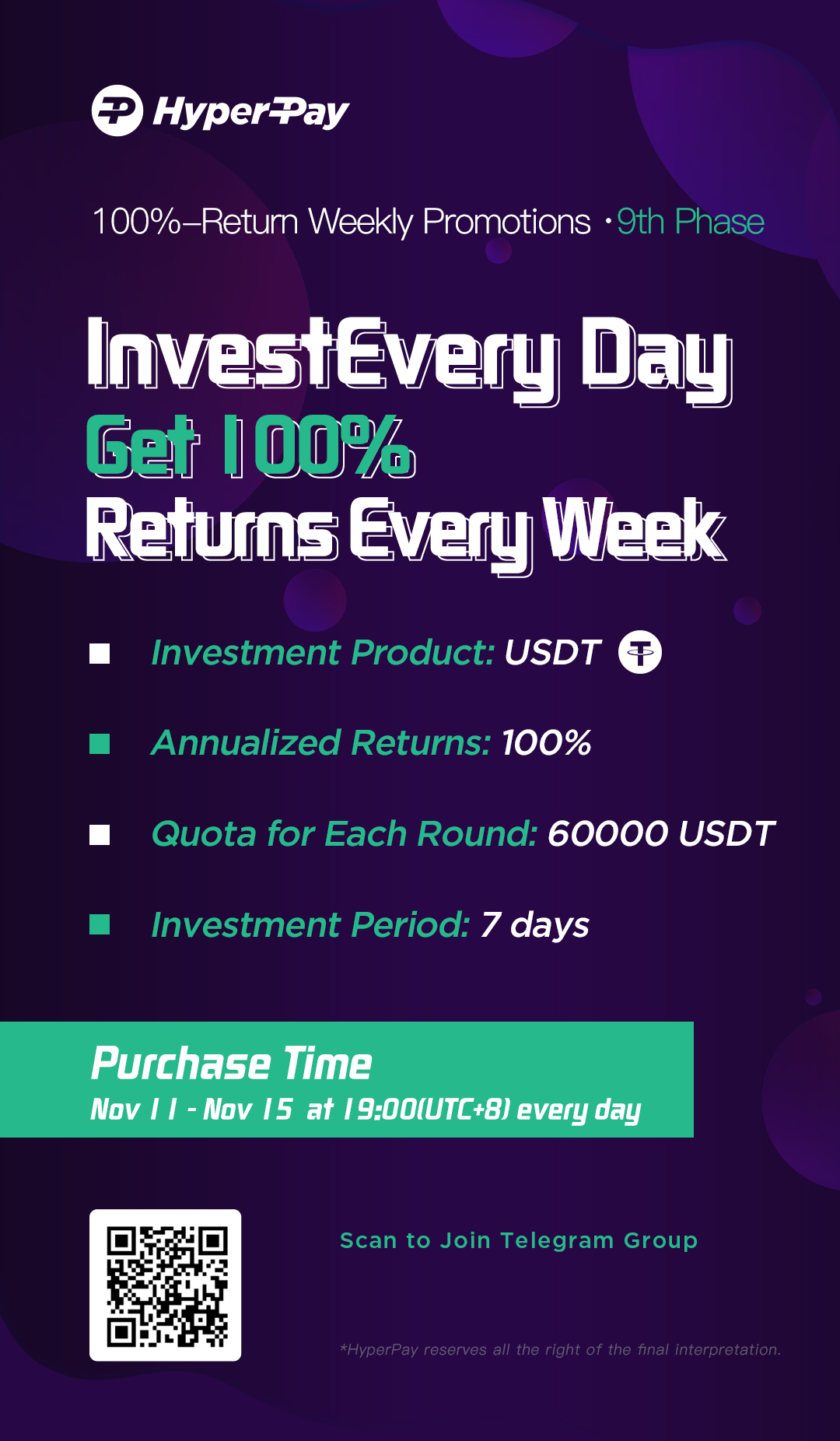 Preheat of next phase: IOST
HyperPay reserves the right of final interpretation.