Dear HyperPay users,
HyperPay will launch Double Eleven USDT Investment providing 11.11% annualized return a 20:00(UTC+8) on Nov 11.
Participants can not only get basic interests, bu also 0.1% USDT airdrop rebates of purchased amount when the purchased amount reaches 1111 USDT. Snapshot Time: Nov 18. Airdrop Distribution: Nov 19.
Example: Tom invested 5000 USDT into this Investment,
Basic Interests: 5000*11.11%/360*7=10.8 USDT Airdrop Rebates: 5000*0.1%=5 USDT.
Details:
Investment Period: 7 days
Annualized Return: 11.11%
Total Amount: 1,000,000 USDT
Individual Limit: 100 USDT at min
Launch Time: 20:00(UTC+8), Nov 11
Earnings of purchased investment product will be accumulated in the way of T+1, which means the accumulation starts after 24 hours after the transferring. Withdraw is not allowed during the period, and both principal and interest will be transferred to your personal wallet together after the maturity.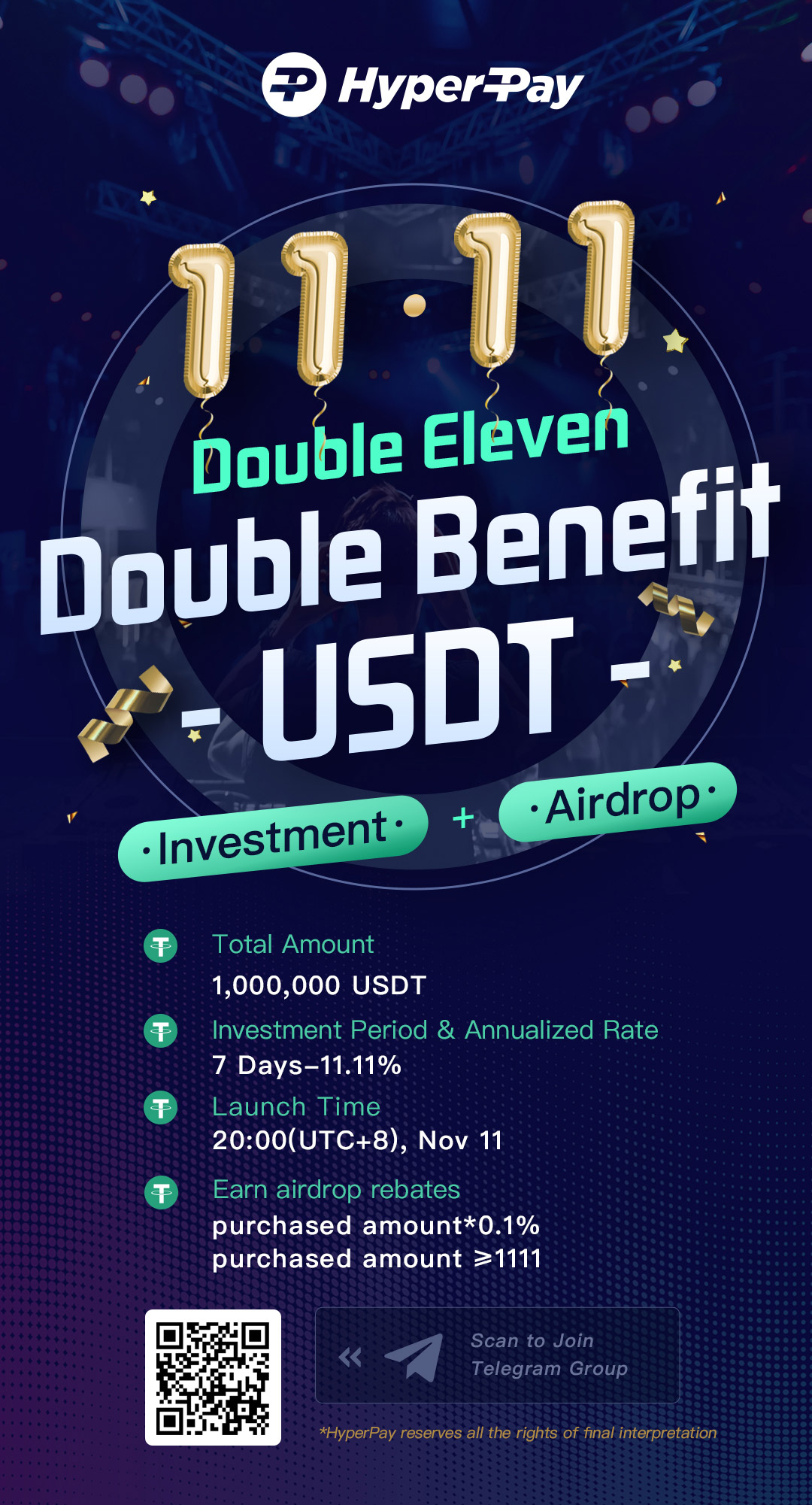 HyperPay Team