Dear HyperPay users,
HyperPay will launch BTC cloud-hashrate futures on October 31, 2019. The starting time will be Nov 30, the first rewards distribution be Dec 1.
Using BTC cloud-hashrate to mine can avoid some shortcomings that personal mining has: high-quality miner choice phobia, a large amount of capital investment, noises, and tedious operation and maintenance works.
Meanwhile, BTC cloud-ashrate has its merits as follows:
1. Low Threshold: 1TH/s floor limit to purchase, with a value of $44.
2. Quality Miner: BTC miner S17 of 7nm chip, supreme performance.
3. First Mining: hashrate on hand seconds after payment, 24 hours available.
4. Stable Performance: large-scale monitoring and maintenance, worry-free miner malfunction and performance loss.
Once you finish the payment of cloud-hashrate contract, HyperPay will take over all the tedious works, leaving you only mining rewards.
BTC Cloud-Hashrate Futures Details:
Price: $44 per TH/s
Administrative Fee: 5%
Amount: 500T
Contract Period: 3 Years
Starting Time: Nov 30
Purchase Entrance: Banner on App Homepage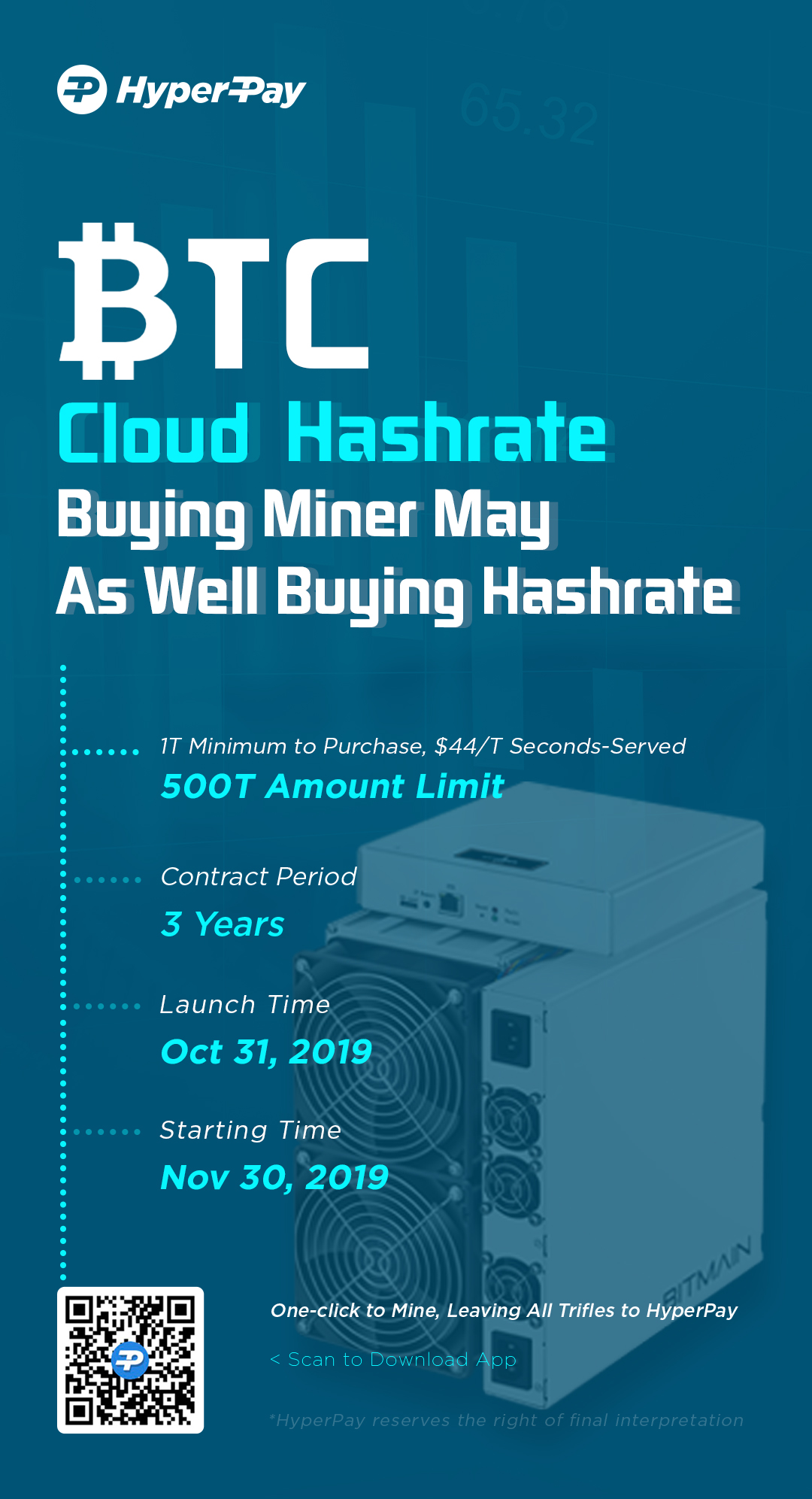 HyperPay reserves the right of final interpretation