Dear HyperPay users,
After the first round of BTC giveaway, this week's Black Friday Promotion ushered in the second round surprise - EOS. With unlimited total amount and 20% annualized reward, EOS has officially joined HyperPay Bitearn project. Now, you can deposit and withdrawal EOS and transfer it to Coinw freely at any time any where.The event details are as follows: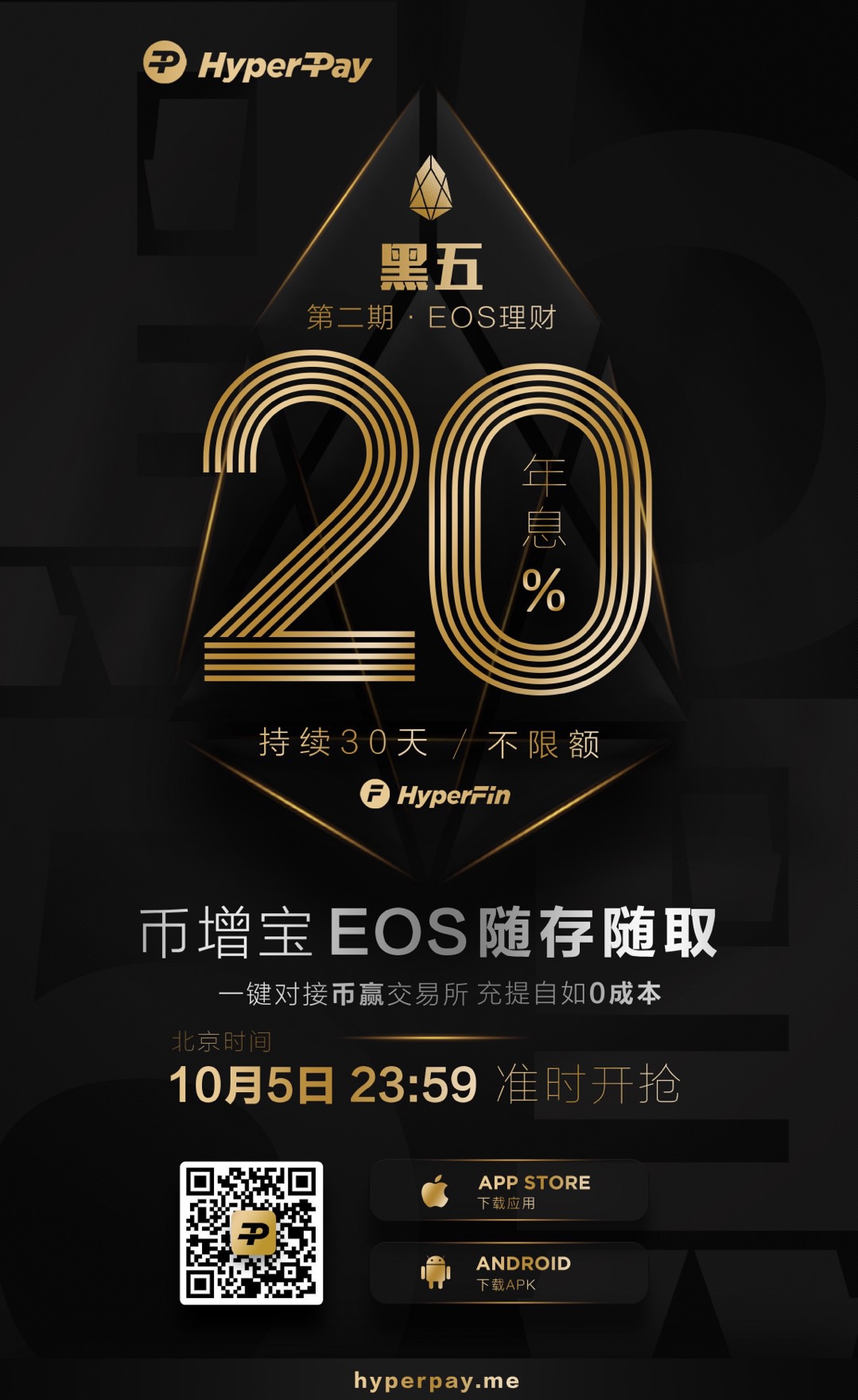 Total amount:Unlimited
Personal limit: Unlimited
Period: 30 days
Rewards: 1.63% (20% annualized reward)
Start time: 2018.10.05 23:59 (UTC+8)
All the rewards will be counted as compound interest.
Participation: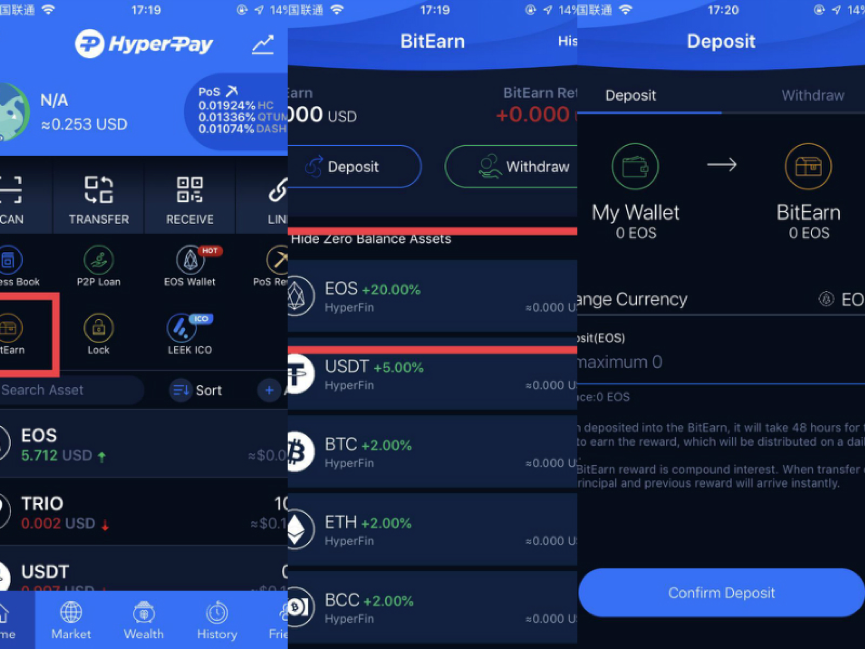 HyperPay Team