Dear HyperPay users,
HyperPay will start the 3rd round EOS Investment at 23:59(UTC+8) today. In this promotion, the annualized reward is 15%. EOS total volume is 40,000 and the lockup period is 14 days. Details are as follows:
Total Volume: 40,000 EOS
Personal Limit: 2,000 EOS
Annualized Reward: 15%
Investment Period: 14 Days
Promotion Duration: First come, first served.
Reward Distribution: The reward will begin to accrue after 24 hours when EOS is transferred and will be issued on a daily basis. Principle and the reward of last day will be issued together.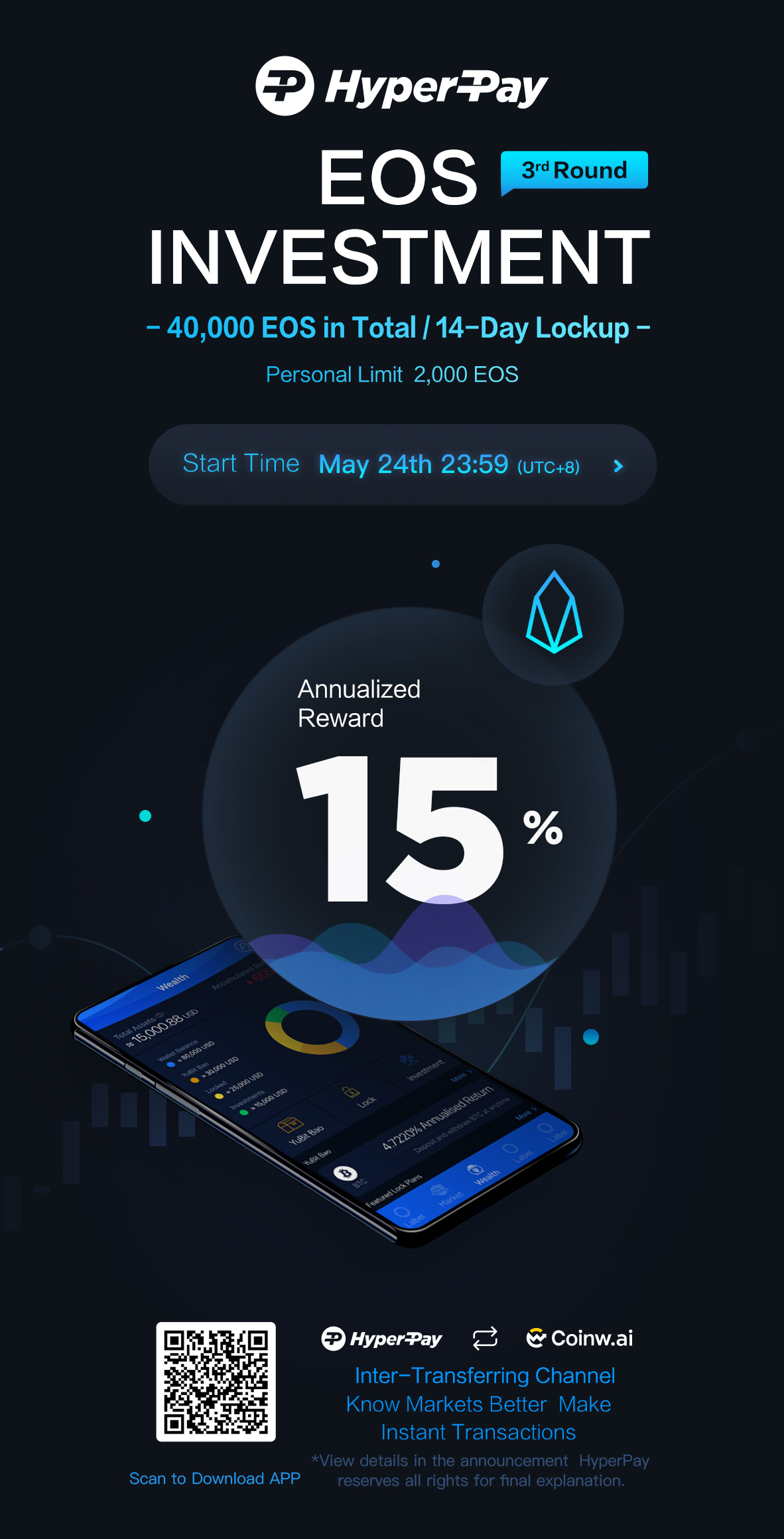 HyperPay Team