Dear HyperPay users,
Hyperpay will launch the PoS Mining Plan promotion three—HC High-Interest Investment at 20:00(UTC+8) on Aug 5th. The annualized reward is 15%. The promotion will be held in five rounds, each with 50,000 HC in total. The buying period will be limited to 30 minutes.
Details are as follows:
Buying Period: 20:00-20:30(UTC+8) every day from Aug 5th to Aug 9th
Annualized Reward: 15%
Investment Period: 7 Days
Total Amount: 250K HC
Time limit: 30 minutes/round
Participation Process: Wealth——Investment——PoS Mining Plan Promotion 3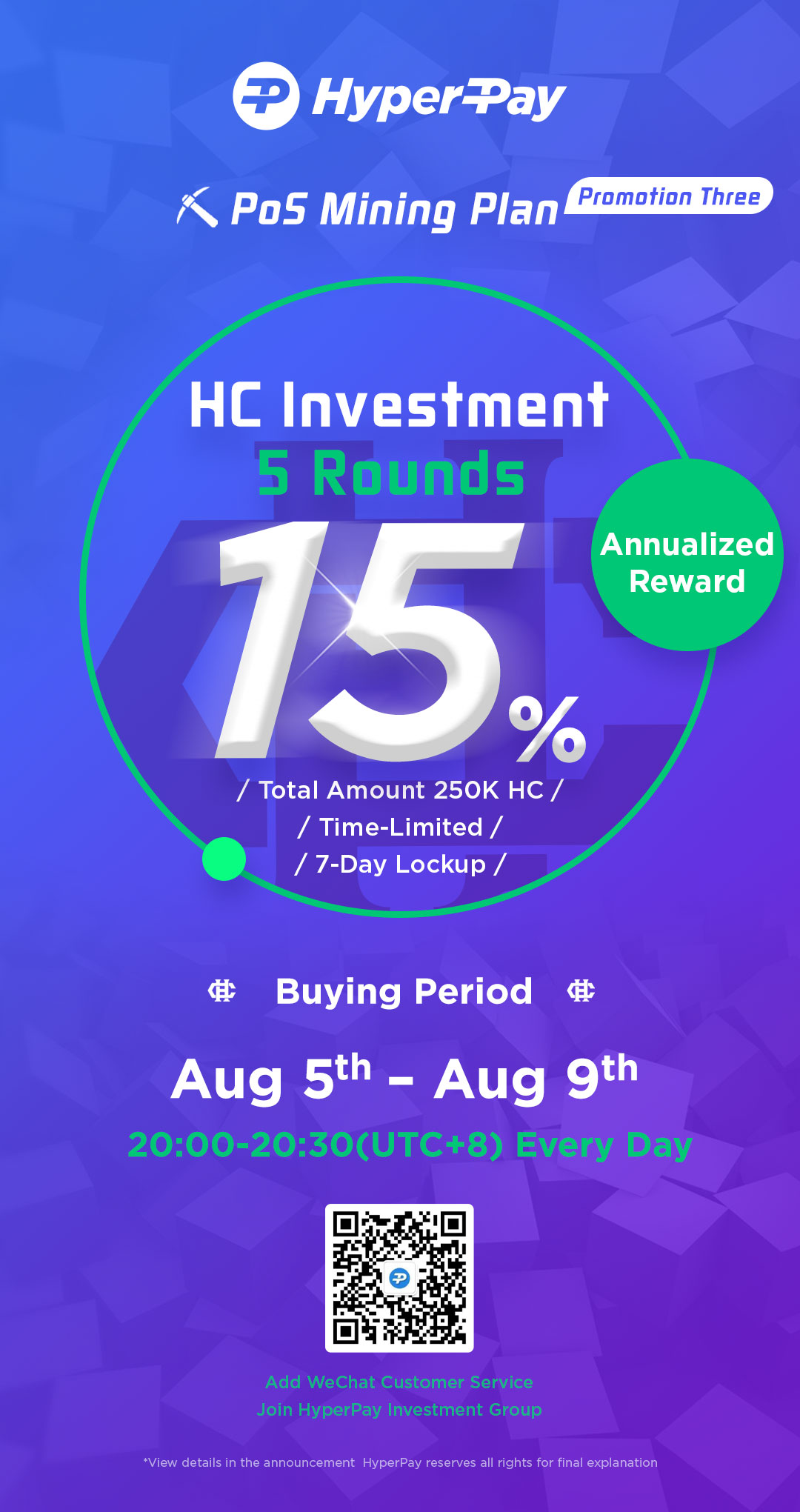 Since the launch of HyperPay PoS Mining Plan, it has set a record of selling out 500K SERO in 119 seconds with 233 participants. In order to enable more premium users to participate in PoS Mining Plan, HC holding volume and time in HyperPay will directly affect the success rate of buying HC. The more HC you hold and the longer you hold HC, the higher success rate will be.
Thanks for your support!
HyperPay Team