Dear HyperPay users,
HyperPay is to launch the "PoS Mining Plan" promotion five—VSYS Referral&Investment at 20:00(UTC+8) on Aug 21st. The VSYS Investment period is 30 days and the annualized reward is 48%. During the promotion, users who successfully invite friends to participate will get 20% of the friends' investment rewards as a commission as well as 48% basic annualized reward.
Individual Limit: Min. 100 VSYS, Max. 1000 VSYS
Total Amount: 1,000,000 VSYS
Basic Annualized Reward: 48%
Referral Commission: 20%
Purchase Time: 21/Aug/2019 20:00(UTC+8)
Reward Distribution: The rewards will accrue on the T+0 basis, which means it will take less than 24 hours to begin accruing. Assets cannot be withdrawn prior to the end of the Investment period. The principal and rewards will be transferred to your account after the end of the period.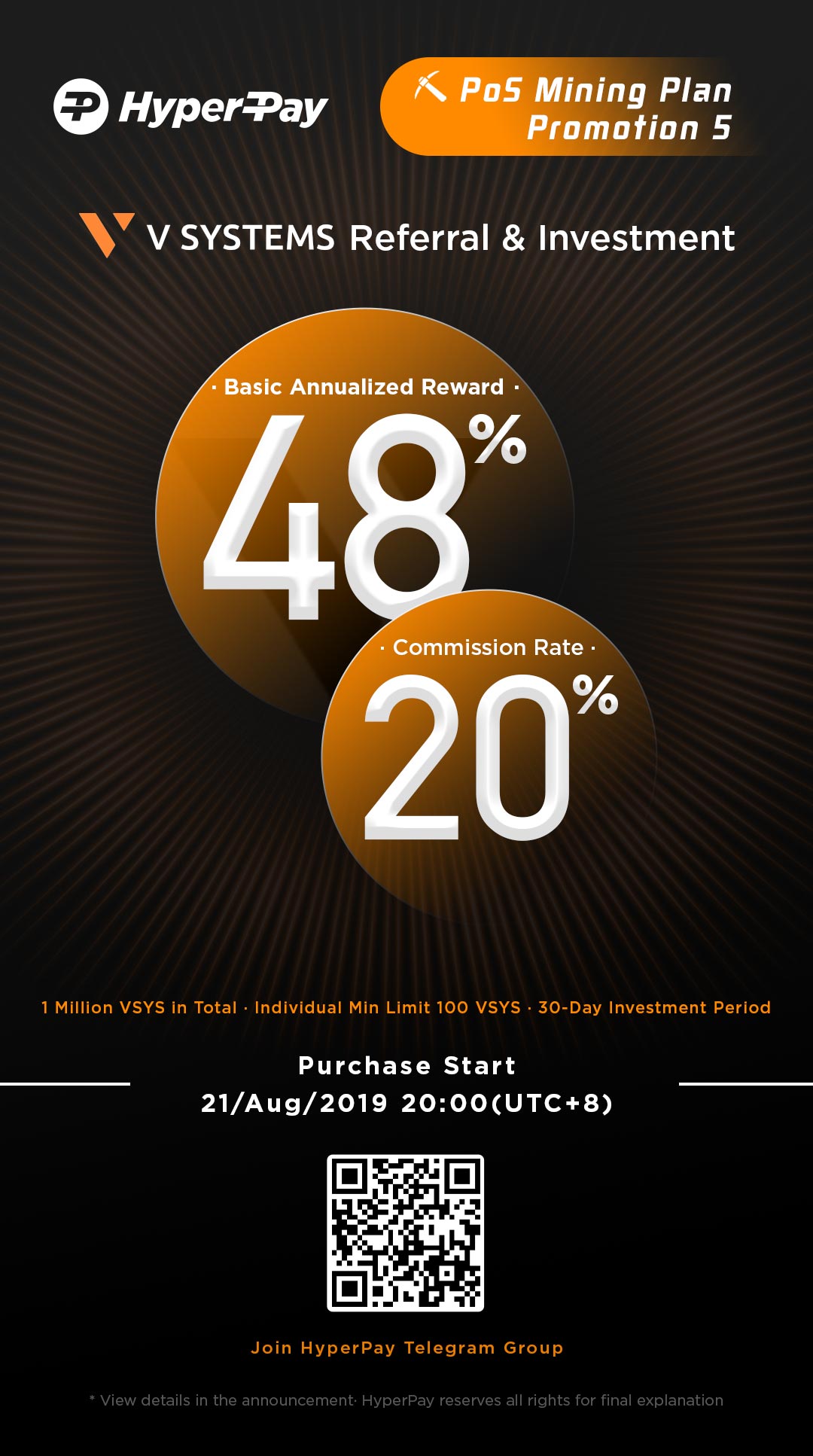 HyperPay Team