Dear HyperPay users,
HyperPay has listed mainnet SERO and has supported 35 mainnets in total.
About SERO:
Super Zero (ZERO) is a privacy digital currency using through non-interactive zero-knowledge proof and also a privacy protection platform which allows developers to issue privacy coins, enabling decentralized applications with privacy features.
By now, HyperPay has supported 35 mainnets, which are:
BTC, ETH, XRP, EOS, LTC, USDT, ADA, DASH, ETC, NEO, DOGE, DCR, QTUM, WAVES, BTM, HC, XAS, TRX, RVN, VET, SC, HX, NULS, CMT, WICC, SDA, BEAM, GXC, ONT, AE, VSYS, ZEC, TRUE, BNB and SERO.
HyperPay has also supported most mainstream BTC, ETH, NEO and QTUM mainnet tokens.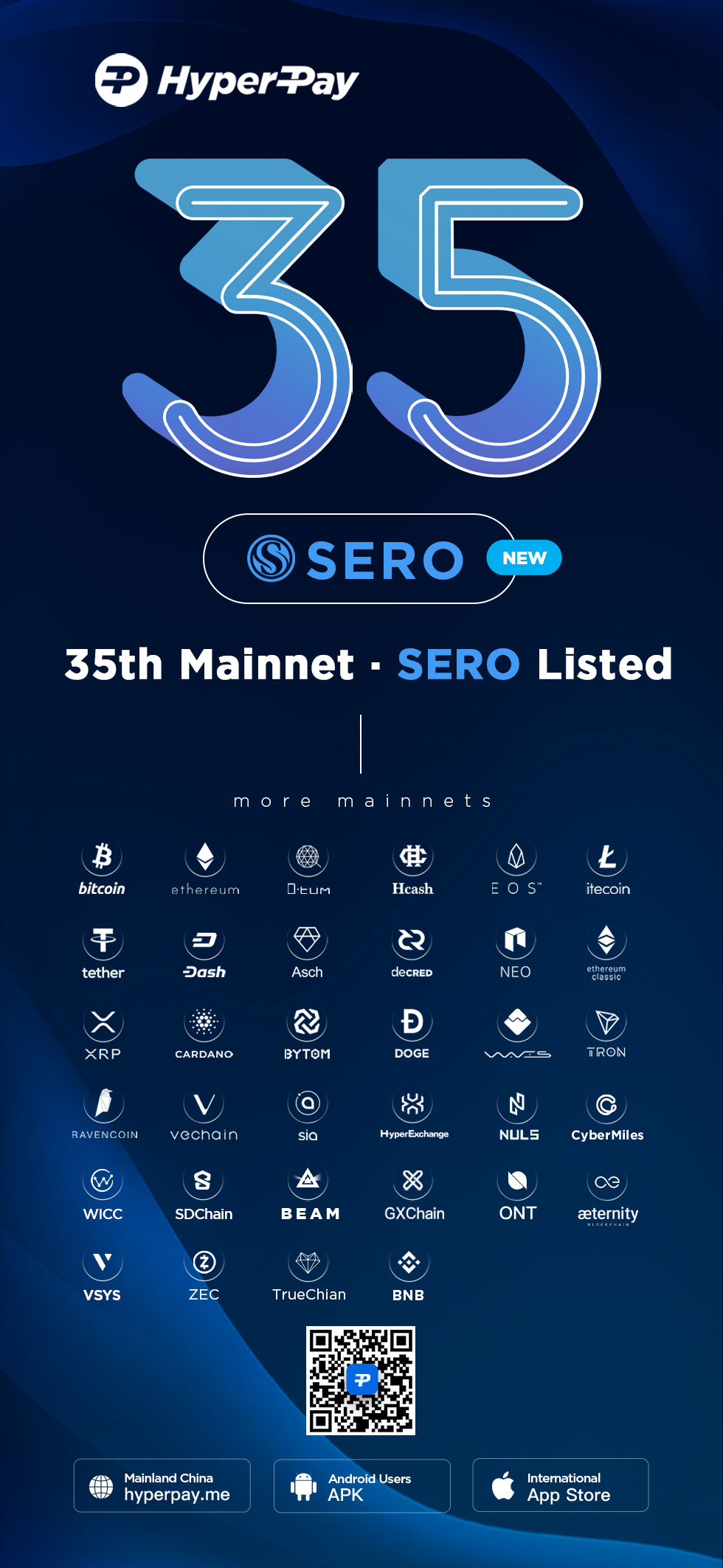 HyperPay Team