Dear HyperPay users,
HyperPay is about to launch SERO PoS mining at 17:00(UTC+8) today. The annualized reward is 36% and you can deposit and withdrawal at any time with no mining threshold. HyperPay has currently supported seven cryptocurrencies in PoS Reward, including QTUM, DASH, DCR, HC, NULS, VSYS and ATOM. The details are as follows:
Total amount: Unlimited
Individual amount: Unlimited
Start time: Jul 25th 17:00(UTC+8)
PoS Reward: 36% annualized reward
Reward distribution: Rewards will begin to accrue in 24 hours after SERO is deposited into PoS mining pool. The reward users receive will be automatically transferred to the pool every day to produce more reward. It may take three days to complete transferring assets out of the pool now.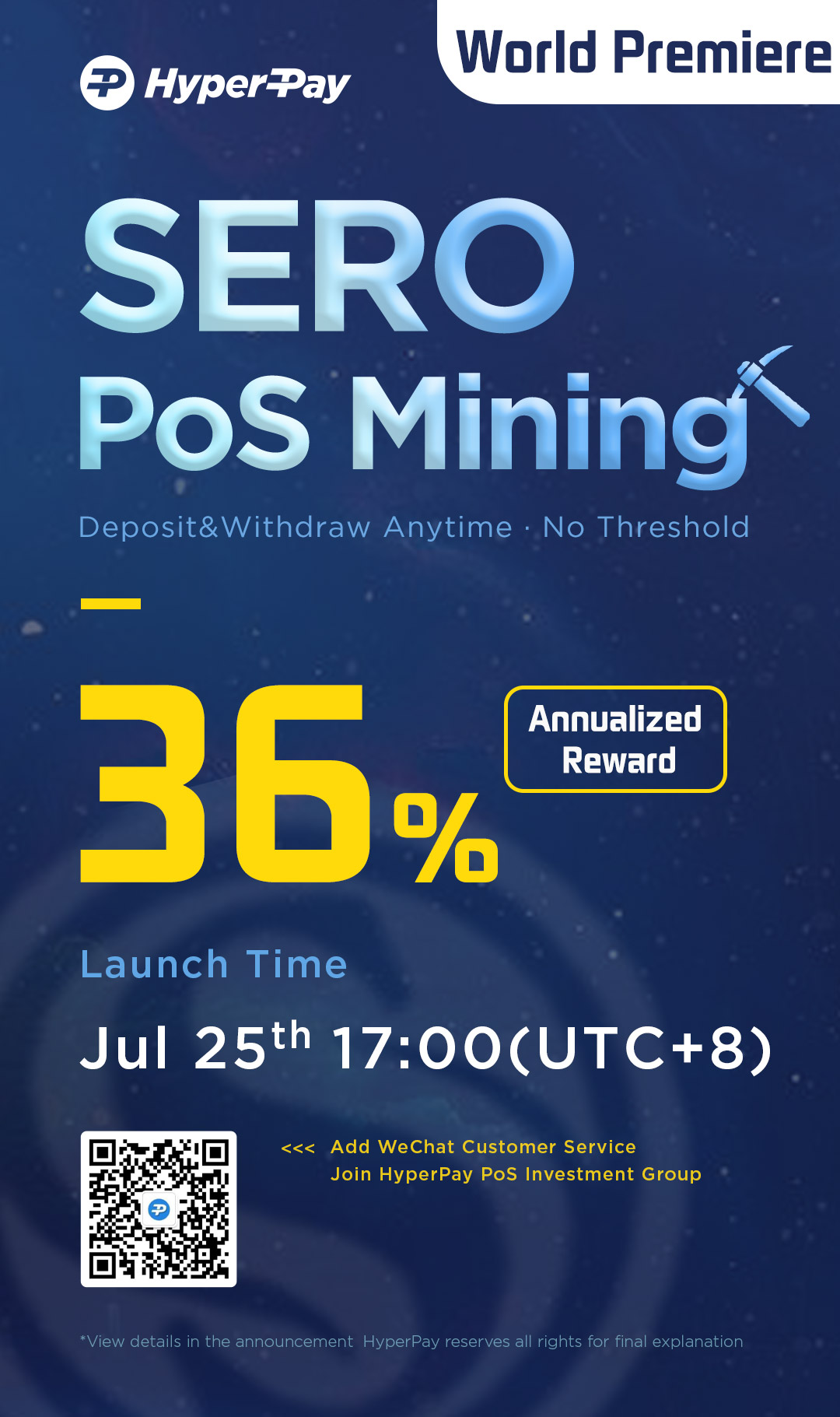 HyperPay Team