Dear HyperPay users,
HyperPay has listed mainnet IOST and has supported 36 mainnets in total.
About IOST:
IOST is an ultra-fast, decentralized blockchain network based on the next-generation consensus algorithm "Proof of Believability" (PoB). Led by a team of proven founders and backed by world-class investors, their mission is to be the underlying architecture for online services that meets the security and scalability needs of a decentralized economy.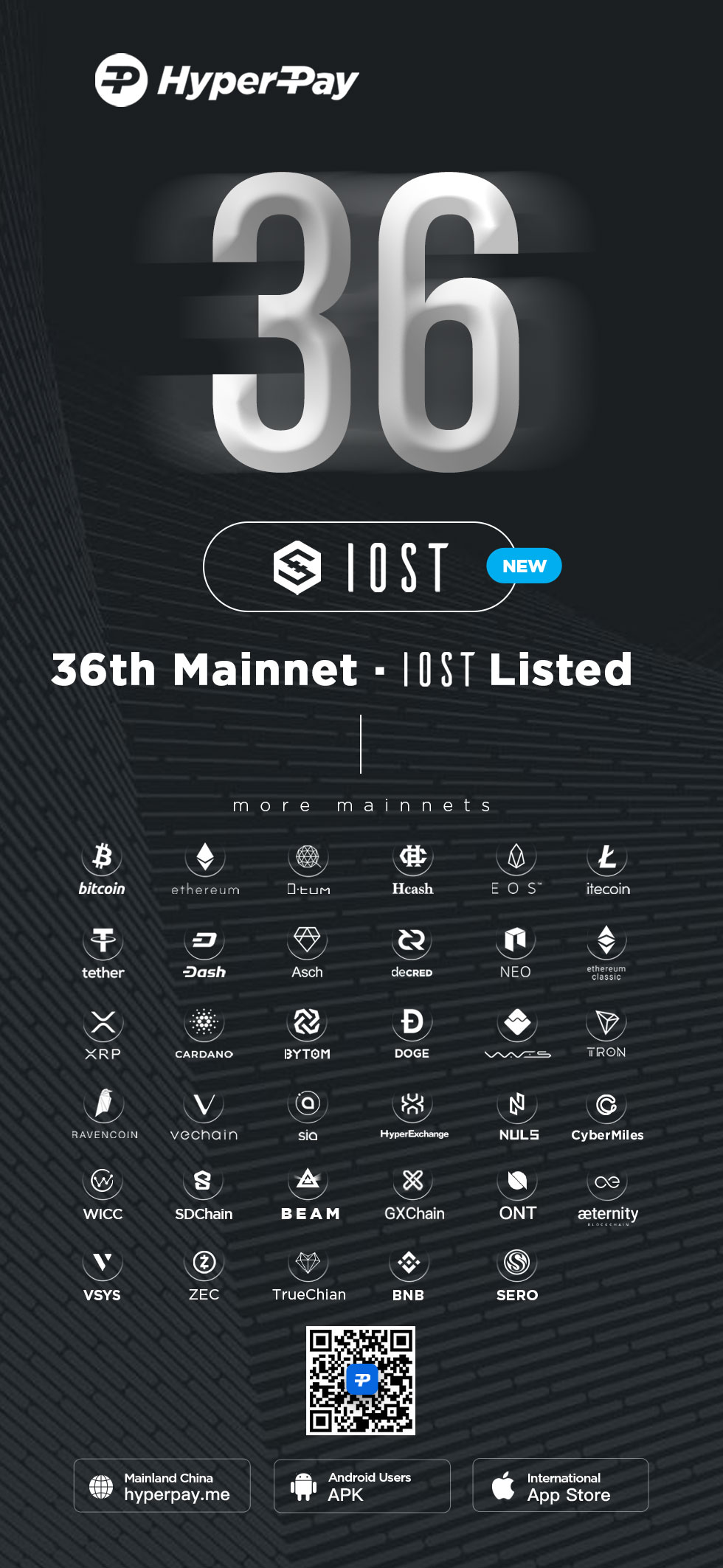 By now, HyperPay has supported 36 mainnets, which are:
BTC, ETH, XRP, EOS, LTC, USDT, ADA, DASH, ETC, NEO, DOGE, DCR, QTUM, WAVES, BTM, HC, XAS, TRX, RVN, VET, SC, HX, NULS, CMT, WICC, SDA, BEAM, GXC, ONT, AE, VSYS, ZEC, TRUE, BNB, SERO and IOST.
HyperPay has also supported most mainstream BTC, ETH, NEO and QTUM mainnet tokens.
HyperPay Team