Dear HyperPay users,
HyperPay V3.9.2 has been officially released, taking the lead in supporting Facebook Libra testnet. In HyperPay On-chain wallet, users can have a try on Libra minting, receiving, paying, transfer and other features.
About Libra:
Libra is like the money in your phone. With Libra, you can shop online or pay in physical stores; you can also transfer Libra to friends, just like the transactions in Alipay and WeChat Pay. One Libra is roughly equivalent to one U.S. dollar and under such situation, global payment can be realized.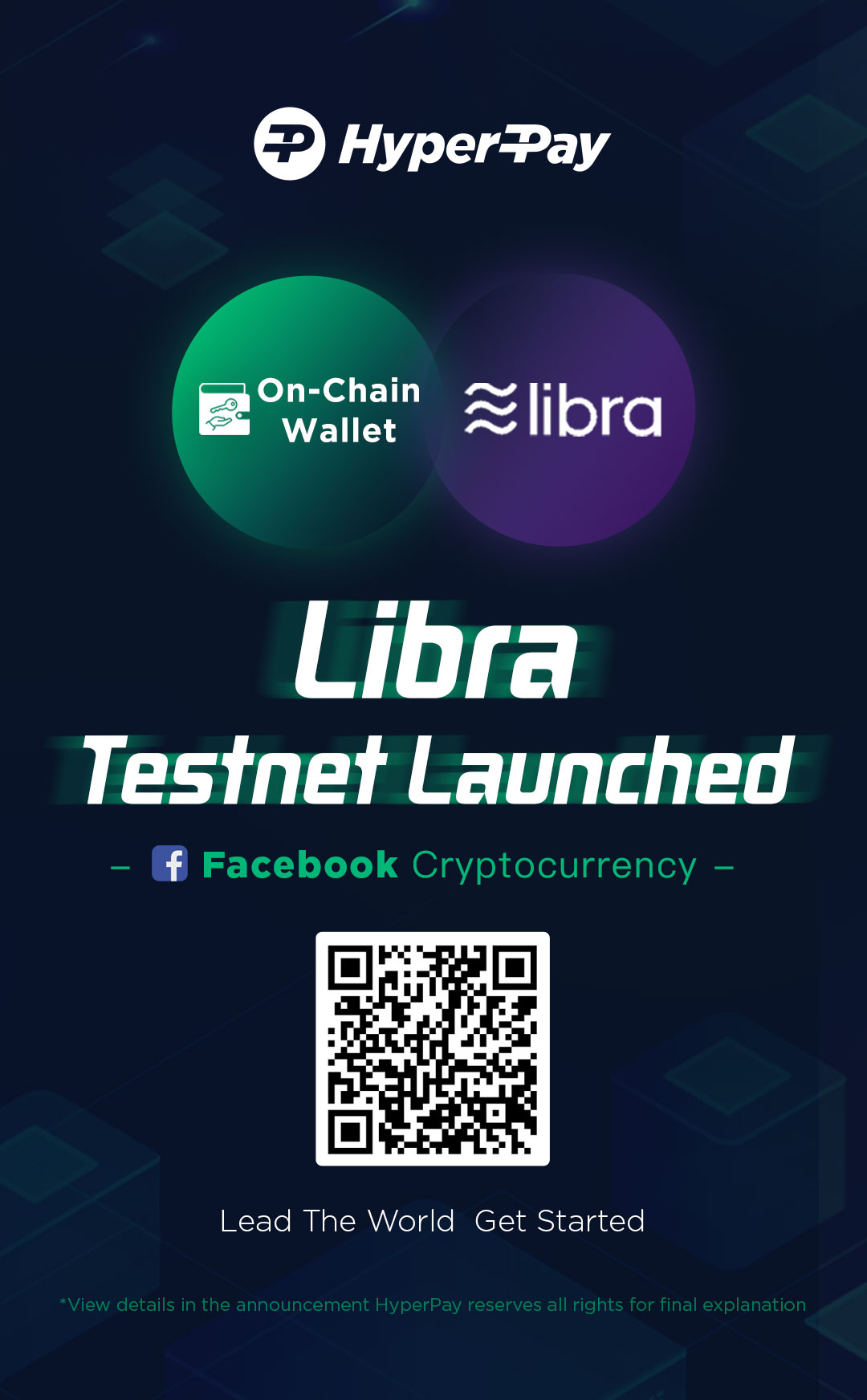 HyperPay V3.9.2 also adds the referral program and optimizes the interface. Thanks for your support!
HyperPay Team