Dear HyperPay users,
HyperPay will start DASH high-interest PoS Reward at 18:00(UTC+8) today. The promotion period is one month,during which DASH annualized reward will increase to 8%. HyperPay supports deposit and withdrawal at any time and there is no threshold of mining. Details are as follows:
Individual Limit: Unlimited
PoS Reward: 8% Annualized Reward
Promotion Period: May 29th 18:00—Jun 28th 18:00(UTC+8)
Reward Distribution: The reward will begin to accrue after 24 hours when DASH is transferred and will be transferred to the mining pool automatically.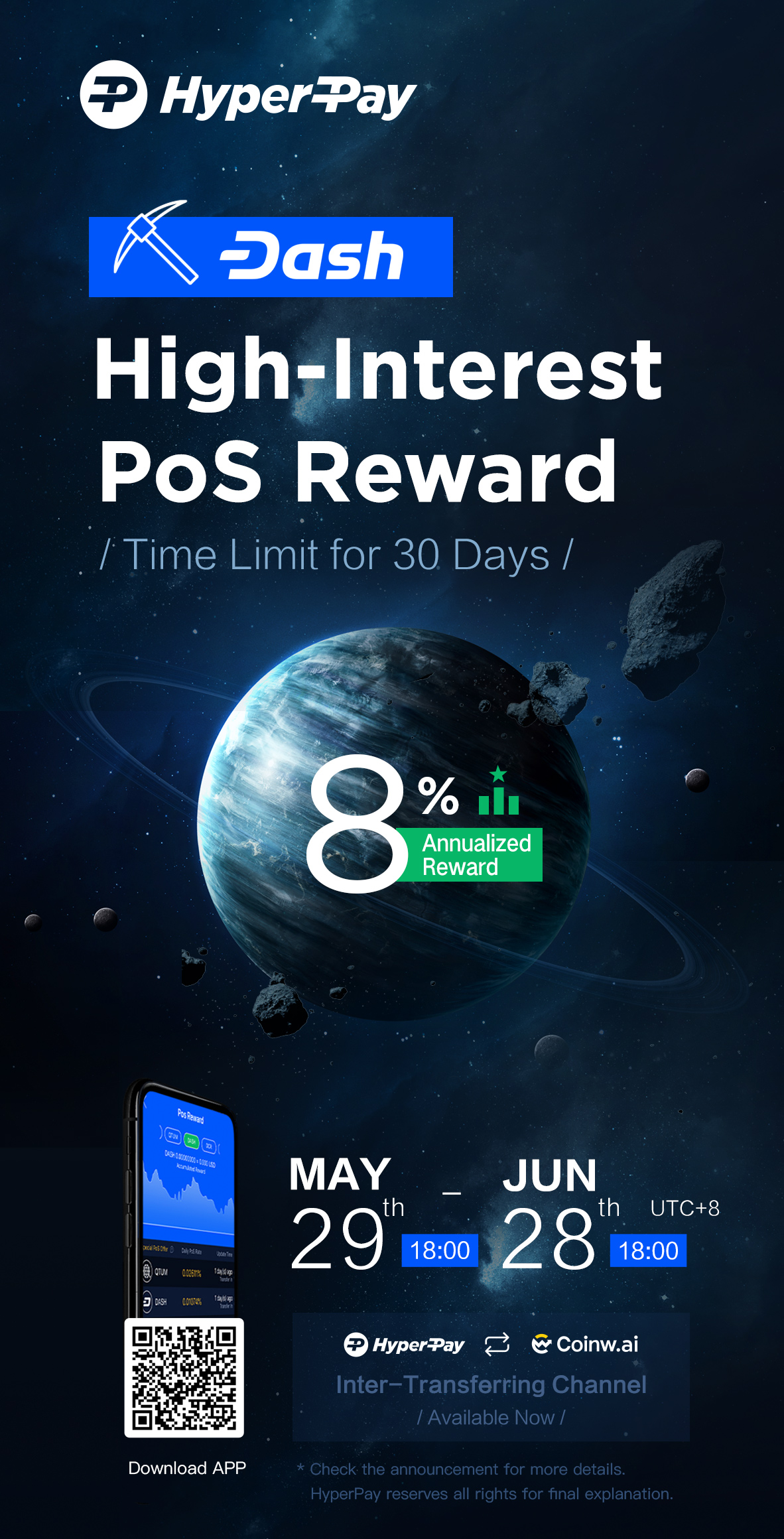 HyperPay Team